Jewelry Inspired By Architecture, From Harry Winston, Cartier, Messika And Daniella Kronfle
Sponsored content from Modern Luxury
The pristine, crystalline structure of an stunning jewel might set your imagination roaming, building golden castles in the air to dwell in a shining dream. Jewelry designers work in a similar way, but in reverse: the towering spire of a skyscraper or the crumbling design motifs on ancient ruins might plant a seed for an idea that will eventually bloom in gems.
Architecture has had a huge influence on jewelry. The two art forms actually have a good deal in common, as disparate as they seem on the surface. Necessarily three-dimensional, both art forms must exist in the world, rather than being created for display purposes only. Materials are of the utmost importance, and structure is crucial. Whether on the grand scale of a massive palace, or a tiny diamond stud, architects and jewelers both must envision how the physicality of the finished product will interact with the real world. These arts can seem at odds—after all, a building can be designed with pure function in mind (and indeed, "form follows function" is a famous maxim of twentieth-century architecture), but jewelry's function lies almost entirely in its form. Technological advances have led to the rise (literally) of the glass-walled building, the many windows of which can resemble the considered facets of a round-cut diamond.
These days, the Art Deco details of classic skyscrapers might serve as inspiration, but the general idea goes back to the nineteenth century and Napoleon Bonaparte's desire for a symbolic link between his empire and the Roman one. The Roman ruins were not rich in jewelry—in fact, very little jewelry has survived from Ancient Rome—but the harder-to-destroy buildings, with their particular flourishes, survived to a much greater extent. Much of the jewelry that we think of as classical revival does not resemble ancient jewelry at all, but borrows decorative flourishes (such as the Greek key) that actually adorned ancient buildings.
Daniella Kronfle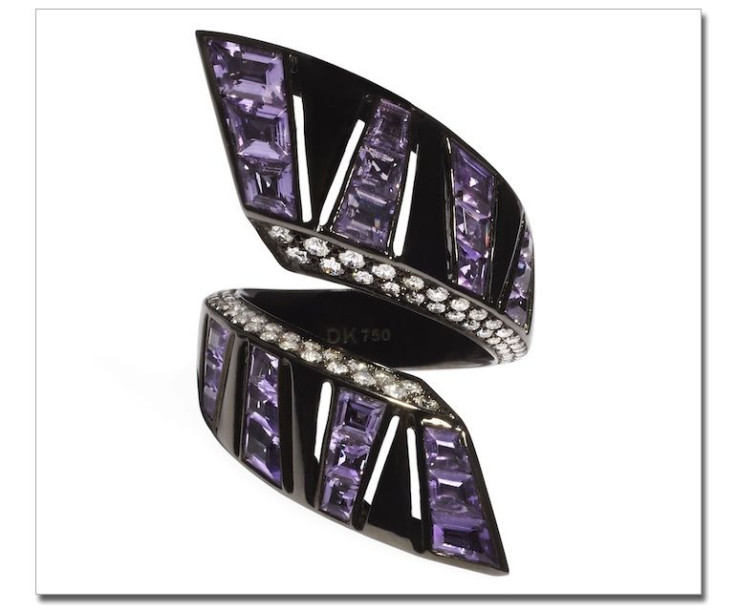 With her Midnight Color Code collection, Daniella Kronfle brings the wee-hours energy of a dance club to life. This Neon Noir ring, with calibré-cut amethysts and black rhodium plating on 18-karat gold, captures the exhilarating, sometimes disorienting, interior design and architecture of the hottest discothèques.
Messika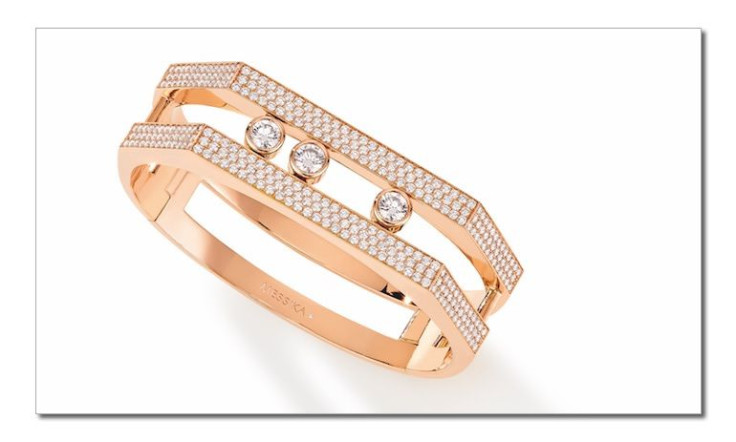 Messika's Pei collection borrows the bold angles and clean lines of architect I.M. Pei to put a new twist on its iconic Move motif, with rings and bangles that allow their central diamonds to glide freely about their central framework. For ten years, Messika's Move pieces have liberated diamonds from their fixed position, adding another layer of complexity and spirit to Messika's ultra-modern designs.
Cartier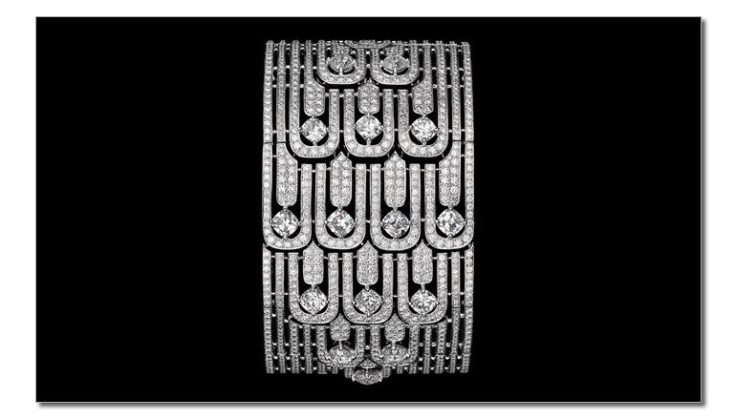 For its Odyssée – Parcours d'un Style series, Cartier draws influences from across the globe, offering up its interpretation of far-flung locales, their traditions and wildlife. When the famed jeweler turns its gaze to the city, it reimagines the asphalt jungle as an Art Deco fantasy, suggesting a skyscraper glinting in the sunlight. A structural framework of platinum replaces the steel beams and girders of our mundane reality.
Harry Winston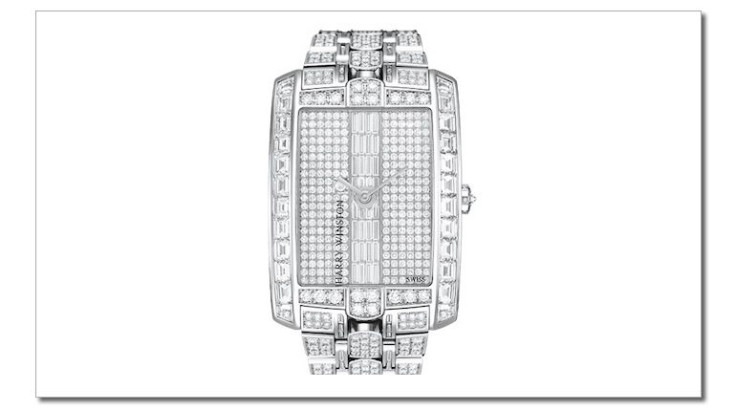 The first great American jeweler, Harry Winston created a mystique that is inextricably linked to New York City. The Avenue C™ collection evokes Harry Winston's iconic Fifth Avenue home, recreating the building's arched entrance and the feel of the 18th-century French-style façade—all in diamonds.