Jill Duggar Hires Attorney To Recover Money From Reality Show After Leaving 'Counting On'
KEY POINTS
Jim Bob Duggar is the primary payee for "19 Kids and Counting" and "Counting On"
Jill Duggar struggled to get her pay from her TLC show
"Counting On" was originally titled "Jill and Jessa: Counting On"
Jill Duggar has been under the spotlight growing up, but she wasn't paid for it. After "19 Kids and Counting" was axed, she and her sister Jessa stepped up and scored another reality show called "Counting On," but she still had to hire a lawyer to get her pay from the show.
Jill and her husband Derick Dillard left "Counting On" three years ago. In a recent interview with People, the couple talked about their strained relationship with the Duggar family and what they did to recover some money from their show on TLC.
According to Jill, it was difficult for them to get their pay because her dad, Jim Duggar, is the primary payee for their reality shows "19 Kids and Counting" and "Counting On." He reportedly makes an estimated amount of $25,000 to $45,000 per episode. Jill didn't receive any compensation until she left the series.
"That's when we got an attorney involved and finally recovered some of the money," Jill told People. "It was a process."
The outlet reached out to TLC but didn't receive any response.
The family's reality show "19 Kids and Counting" was axed in 2015 due to Josh Duggar's scandal. He was accused of molesting four of his sisters and even a baby sister. He also confessed to cheating on his wife Anna Duggar. But in December 2015, Jill and her sister scored another reality show from TLC, "Counting On," which was originally named "Jill and Jessa: Counting On."
In a YouTube video, where Jill and Derick explained why they left the show, he said the amount of money his wife received was "a little more than minimum wage." It wasn't near the amount Jill felt she was due.
In the same video, the couple shared more details about their departure from the show. According to them, it was necessary for their family.
"We left the show because basically, our family goals that we had for ourselves didn't align with what we found out. We didn't have as much control over our lives as it related to the show and stuff, as we felt like we needed," Jill said.
"It was a difficult decision but something we knew we needed to do for our family."
Jill's husband had the same thing to say when she asked him if he had additional words to say.
"We were kind of put between a rock and a hard place where we had to choose between our family goals over filming, and it really felt like it was in the best interest as a family to pursue our family goals," Derick said.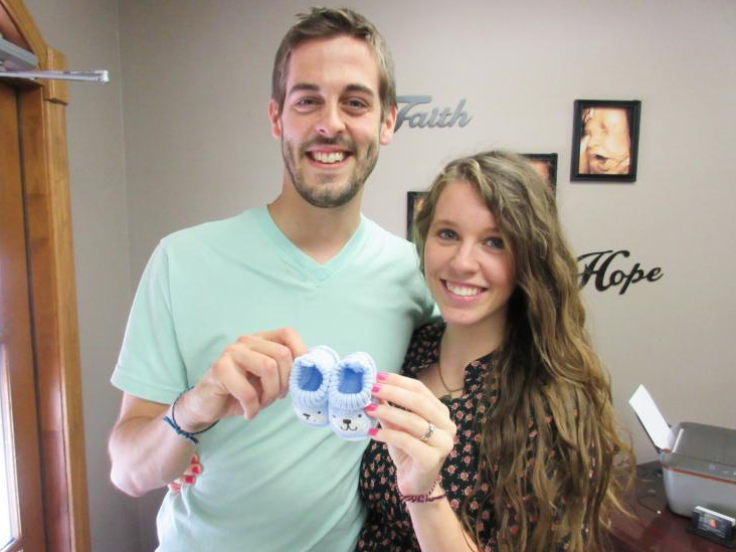 © Copyright IBTimes 2023. All rights reserved.