Jill Scott still in shock over No. 1 "Light of the Sun"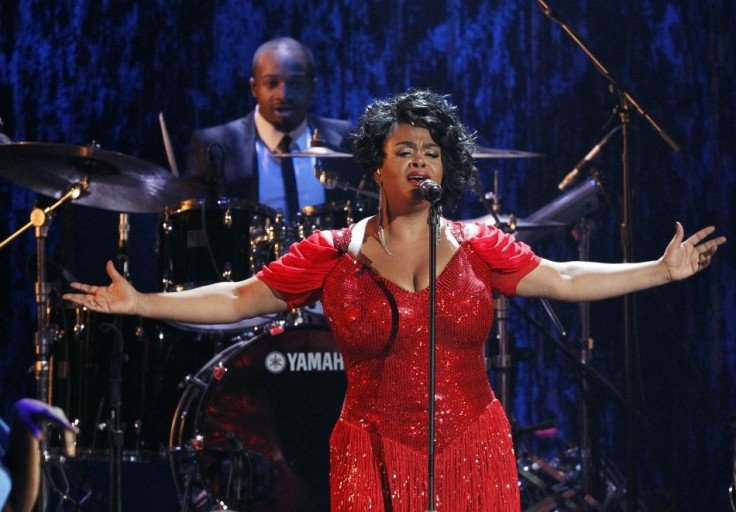 Six weeks have passed since R&B singer Jill Scott hit No. 1 on album charts with "The Light of the Sun," and she still finds herself in shock.
That may sound odd from the Philadelphia native whose debut album, "Who is Jill Scott? Words and Sounds Vol. 1" was released 11 years ago. Since then, she has recorded more music and become a well-respected actress with roles in films such as "Hounddog" and "Why Did I Get Married," as well as starring in HBO television series "Ladies No. 1 Detective Agency."
But for "Light of the Sun," Scott took a new path in her singing career. She veered into hip hop, and the road that heretofore was less chosen, proved to be a good direction. Scott kicked off her 18-city Summer Block Party tour this week in Boston and stopped in New York on Thursday night.
"I (still) don't believe it...I have a copy (of the Billboard album chart), but I still don't believe it," Scott told Reuters about her success with "Light of the Sun."
"Somebody sent me a text message, 'Congratulations on the No. 1 album,' and I thought they were talking about the R&B chart. I was really happy about that. Then I found out it was the No.1 album in the country. It's overwhelming," said Scott.
"Light of the Sun" marks other significant milestones for Scott. The record was her first project since a split from Hidden Beach Recordings last year, and it is the inaugural project for her Blues Babe imprint in collaboration with Warner Bros. Records.
On the new album, the classic rap songs she listened to growing up and the current hits she keeps in rotation today heavily influenced Scott, she said, whose musical style has typically been a fusion of soul, jazz and R&B.
PERSONAL FAVORITES
One of her personal favorites on the new album, "All Cried Out Redux" features Doug E. Fresh, who was a pioneer in rap music and among Scott's early favorites in the genre.
"As a child of hip-hop, having recording anything with Doug E. Fresh is just surreal," said Scott.
Houston rapper Paul Wall, whom Scott calls one of the "nicest guys in hip-hop," joins her on "So Gone (What My Mind Says)" representing the voice of a mesmerizing, but less than chivalrous, lover she can't seem to shake.
How did the transformation to hip hop come about?
Last year, Scott was on a neosoul tour opening for singer Maxwell, singing the songs with which her fans were familiar, such as "Lyzel in E Flat" and "The Way." But Scott said her head, and heart, were in hip-hop.
"I started thinking about what kind of music I needed to hear before I went on stage. I think that was the catalyst. I need to hear Lupe Fiasco, Rick Ross and Mobb Deep," she said.
Hip-hop not only influenced the sound of this album but also Scott's recording style, approaching the music from the position of wanting to freestyle the beats, rhythms and lyrics.
"I went in and had fun. I didn't really write much. Some of the songs were recorded in one take. I freestyled pretty much the entire record," Scott said, echoing respected lyricists such as Jay-Z, who famously does not write down his lyrics.
"So Gone," for instance, was almost entirely improvised, Scott said.
In keeping with the old school theme of her album, Scott's Block Party tour is deejayed by acclaimed producer, master of turntables and fellow Philadelphian, DJ Jazzy Jeff.
The tour also reunites Scott with Doug E. Fresh. Vocalist Anthony Hamilton and R&B band Mint Condition open the show.
The tour next visits Detroit and has further stops in Chicago and Cleveland before ending on August 28 in Houston.
© Copyright Thomson Reuters 2023. All rights reserved.