Jimmer Fredette News: Why The Chicago Bulls Are The Right NBA Team For Jimmer... For Now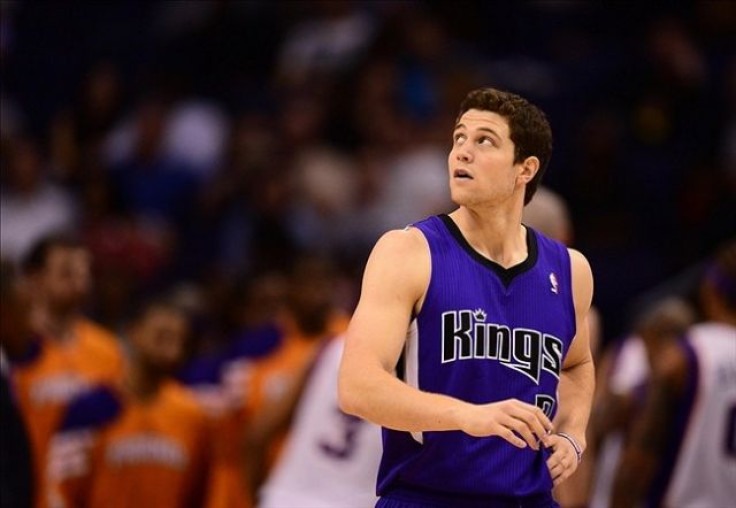 Finally free from the shackles of the Sacramento Kings, guard Jimmer Fredette will reportedly get a new start to his NBA career with Chicago Bulls.
Should he clear waivers by 5 p.m. Saturday, Fredette has reportedly told the Bulls he will sign with them, according to USA Today. The deal should greatly infuse Chicago's last place offense and its 26th-ranked deep range game.
The likely promise of playoff experience with fourth-place Chicago, heavier minutes than he garnered in Sacramento, and some excellent defensive tutelage from head coach Tom Thibodeau are all stellar feathers Fredette can add to his cap.
It's unlikely Chicago signs Fredette to a multi-year deal as its tried throughout this season to avoid luxury taxes, as evidenced by the Luol Deng trade. Instead Fredette will probably sign for the remainder of the season, and play his hardest for a new contract this summer either with the Bulls or another team.
However, the Bulls may not be the best long term fit for the former BYU sharpshooter and first-round pick, who's knocked down 49.3 percent of his three-point attempts this season.
Much like in Sacramento, Fredette could find himself trapped behind young guards Jimmy Butler, D.J. Augustin and Tony Snell. Not to mention Kirk Hinrich, and whenever Derrick Rose returns, either this season or next. Hinrich will be a free agent this summer, but he's played so well under Thibodeau that he could return next year.
Another caveat to consider is Fredette's defensive abilities and how they will fit with Chicago's second ranked defense. Known strictly as a scorer with boundless range, Fredette has had some trouble taking on bigger guards in the pros. Thibodeau can certainly find ways to hide Fredette on defense, but his patience might wane if the 25-year-old struggles.
Rather the Los Angeles Lakers or New York Knicks could be a better fit for Fredette in the long haul. Both clubs have built the majority of their offenses around the three-point line, and are tied for fifth in the league with 24.6 threes attempted per game.
The rebuilding and lottery-bound Lakers will have more than $27 million in salary cap space this summer, and Fredette would slide in excellently in Mike D'Antoni's high-flying offense.
The Lakers are obviously hoping to pair Kobe Bryant with a high-profile free agent like a Carmelo Anthony or LeBron James, but will still need to fill out the rest of the roster with cheaper role players.
The same can be said of New York and Anthony, whose salary over the next five years will rank among the highest in the league.
Fredette also shined for the semi-home crowd under the bright lights of Madison Square Garden earlier this season, scoring a career-best 24 points and knocking down six of his eight three-point attempts.
© Copyright IBTimes 2023. All rights reserved.