Jobs Report: Travel Industry Adds 81,000 Jobs in 2012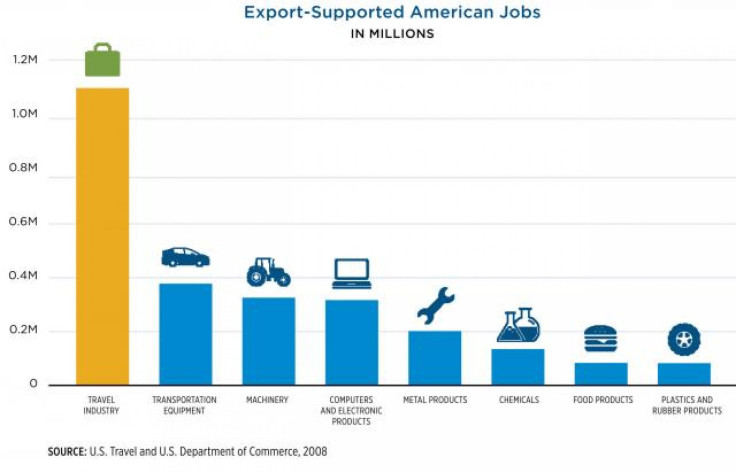 The travel sector was one of the few surprises on the otherwise predictable Labor Department report on December employment.
Analyzing the report, U.S. Travel Association Senior Vice President of Economics and Research David Huether said that, while the travel industry edged down in December, falling by 2,900 jobs, it added a grand total of 81,000 jobs in 2012.
"Currently employing 7.6 million Americans, the travel industry added more jobs last year than many other industries, including educational services, real estate, construction, utilities, information and mining," he said.
Huether noted that the industry created jobs 14 percent faster than the rest of the economy.
"The travel industry has recovered 61 percent of the jobs lost during the Great Recession, compared to 54 percent in the rest of the economy."
An Oxford Economics study released in early December claimed workers who begin their careers in the travel industry have greater access to educational opportunities, enjoy better career progression and achieve higher wages. The study found that a third of the 5.6 million Americans who work part-time to support themselves while furthering their education are employed by the travel industry. Among those studied who began their careers in the travel industry, 33 percent earned at least a bachelor's degree and two out of five went on to earn more than $100,000 per year.
U.S. Travel believes these jobs, which cannot be outsourced, are contributing to the growth of the American middle class.
"The travel industry provides a solid path to a middle-class lifestyle for millions of Americans," Huether said. "U.S. Travel's latest jobs report shows that travel is a top-10 employer of middle-class wage earners in the United States, with more than half of all travel employees earning a middle-class salary or higher."
Armed with U.S. Travel data suggesting that every 35 foreign visitors creates one new American job, President Barack Obama tapped the travel industry as a potential economy-booster in 2009 and signed the Travel Promotion Act into law in March 2010.
By the end of 2013, U.S. Travel expects further growth in business travel and domestic and international inbound tourism to create another 100,000 American jobs.
FOLLOW MORE IBT NEWS ON THE BELOW CHANNELS