'John Doe Duffel Bag' Caught, Gun Recovered From Suspect's Bag, Identity Still Unknown [PHOTO]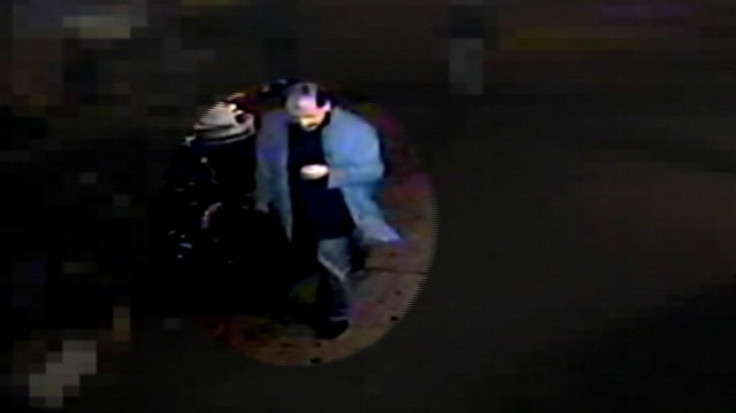 Detectives investigating the recent New York City serial killings have recovered a sawed-off rifle and bloody knife from a bag belonging to the prime suspect in the case, "John Doe Duffel Bag."
The Staten Island man, who is in his 60s, was taken into custody Tuesday night following tips to police from Brooklyn residents who recognized him in a video recorded near two of three shopkeeper slayings in the borough.
A Ruger 10-22 with a sawed-off stock and an improvised combination laser/light attached to its barrel was found Wednesday in a duffel bag belonging to the man, who has not yet been charged with any crime.
After recovering the evidence, officials said the weapon uses .22 ammunition consistent with ballistics found at each of three separate crime scenes at which three proprietors were shot and killed at close range in July, August, and most recently, this past Friday.
In addition to the .22 ammunition, authorities recovered two knives, "one of which appeared to have blood on it," along with black gloves and women's stockings, an official told ABC News.
"John Doe Duffel Bag" had connections with the clothing business and possibly once own a clothing store, according to several news reports.
Despite no charges being filed as of yet, detectives are continuing their investigation into the man, who was seen on video Friday at 6:00 p.m., within a block and a half of the most recent crime scene, a women's boutique on Flatbush Avenue.
Police said "John Doe Duffel Bag" also appeared on a second video, from Aug. 2, which was taken near the Bensonhurst shop where Isaac Kadare was murdered, with the same .22 caliber gun that was used to kill Vahidipour, ABC News reported.
In addition, clothing storeowner, Mohamed Gebeli, an Egyptian Muslim, was killed on July 6 inside Valentino Fashion in Bay Ridge. Gebeli was shot in the neck and was found with several pieces of clothing on top of him. Police said $383 in receipts was missing, and $1,500 was found inside a cabinet.
The trio serial killings took place within a five-mile radius, with each occurring at a small clothing shop that lacked security cameras. Each victim was said to be over the age of 50.
© Copyright IBTimes 2023. All rights reserved.