John Legere Says Verizon, AT&T Are 'Rapists' Who 'Hate' Customers, But T-Mobile CEO's Act Wears Thin
raping you for every penny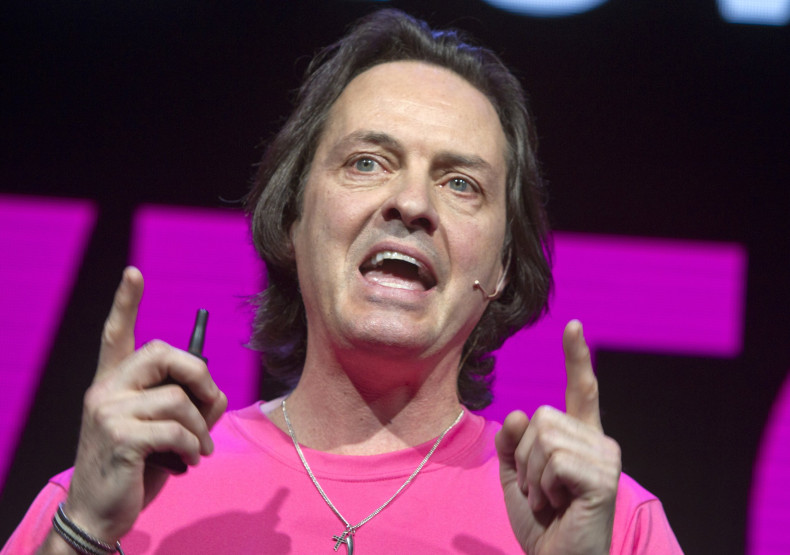 T-Mobile CEO John Legere already has a reputation for giving absurd press conferences, but his appearance at a press event Wednesday night has rankled more fans and customers than usual.
Legere, appearing in Seattle at the T-Mobile "Uncarrier 5.0" event, was in the midst of one of his characteristic profanity-laced speeches when he compared phone contracts used by AT&T and Verizon to violent sexual assault.
"These high-and-mighty duopolists that are raping you for every penny you have," he said. "The f---ers hate you."
Legere has sought to market T-Mobile as the "uncarrier" alternative to the large telecommunications companies he has spent years demonizing. He explained to Business Insider earlier this month that his profanity and grandiose posturing make him more appealing to potential customers.
"I don't walk closely up against the line. I ignore it. It's who I am," he said. "I may be a little rough and crude, but I'm much more like my customers and employees than I am an executive. I think employees relate to the way I speak, customers relate to exactly the way I think and talk. And it's who I am."
The CEO's problem, along with the callous rape comparison, is that his schtick is starting to wear on technology and business observers. In a column for Bloomberg BusinessWeek, columnist Brendan Greeley reminded readers that Legere, contrary to his image, "is playing a game here."
"Every time he makes a public appearance, he needs to be just offensive enough to get our attention. This is a machine with a ratchet, and it has now produced the deeply unfunny word 'rape,'" he wrote. "Perhaps no word is sacred, but that's a defense for an act of art – not a corporate-communications strategy. John Legere sells phone plans for a living. He's not Sarah Silverman or Lenny Bruce."