Johnny Depp To Testify In Court In $50M Defamation Trial After Doctor's Testimony
KEY POINTS
Johnny Depp will give testimony in person Tuesday in the trial taking place in Virginia's Fairfax County Courthouse, a report says
Depp is suing Amber Heard, alleging she defamed him when she wrote about surviving domestic violence in an op-ed
Depp's doctor, David Kipper, testified that neither Depp nor Heard reported any physical abuse to him
Johnny Depp is taking the stand Tuesday in the ongoing defamation trial between him and ex-wife Amber Heard, reports say.
Depp is suing Heard for $50 million, alleging she defamed him when she wrote about surviving domestic violence in a 2018 Washington Post op-ed. The actor wasn't named in the piece but claimed that Heard fabricated the abuse allegations, damaging his reputation and causing him to lose roles in several projects, including "Pirates of the Caribbean."
Depp will give testimony in person Tuesday in the trial currently taking place in Virginia's Fairfax County Courthouse, Page Six reported, citing unnamed sources.
The actor will continue on the stand Wednesday for cross-examination, an unnamed source close to Depp's team told Deadline.
Sound technician Keenan Wyatt, a longtime pal of Depp, is also expected to testify Tuesday for the actor's side, according to the outlet.
James Franco, "Avengers" star Paul Bettany and Tesla CEO Elon Musk are also scheduled to testify during the trial, which is expected to last six weeks.
The trial kicked off last week, with Heard's lawyer Ben Rottenborn alleging that his client suffered domestic abuse by Depp that "took many forms," including physical, emotional, verbal and psychological abuse, as well as "sexual violence." Depp vehemently denies the allegations, calling them "fictitious."
On Monday, a pre-recorded video deposition from Dr. David Kipper, a Beverly Hills doctor who treats celebrities for addiction, was played in the courtroom. Depp hired Kipper in 2014 to treat him for opioid addiction, and the doctor also helped the star detox on an island in the Bahamas, according to Page Six.
Kipper told the court that his initial diagnosis for Depp was "ADHD, Bipolar 1, depression, insomnia, chronic substance abuse disorder and chronic reflux." He also said he began to treat Heard sometime after August 2014 when Depp did a detox on his private island in the Caribbean.
When asked in the deposition about a text message to Kipper from Depp that claimed the actor cut his own finger, Kipper responded, "I think that's what it said, yes," People reported. The doctor also said that Depp told the ER doctor the same — that he'd cut his own finger with a knife.
When asked if Heard ever sought treatment for injuries as a result of domestic abuse, Kipper said, "No, she did not."
Kipper also said that the 35-year-old actress never sought treatment for injuries caused by Depp and that he never witnessed the actor physically abusing his ex-wife and never saw such injuries on her.
"Amber has a strong family history of drug and alcohol abuse and is particularly sensitive to his (Depp's behaviors and potential for abuse)," Kipper's notes that were read out loud in court stated in part.
When asked about the word "abuse," Kipper clarified that he meant substance abuse and "not physical abuse." As for what he meant by "particularly sensitive," he explained, "Having grown up in that environment, [Heard is] used to seeing the trauma that it inflicts and is not only able to recognize it but also it affects her."
Kipper said neither Depp nor Heard reported any physical abuse to him. However, the former couple's one-time marriage counselor said the two engaged in "mutual abuse" over the course of their marriage.
Heard is adamant that she told the truth and has countersued Depp for $100 million.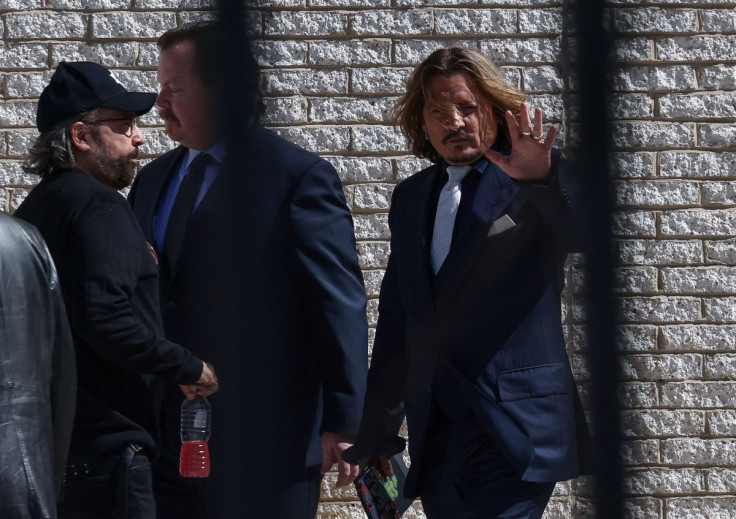 © Copyright IBTimes 2022. All rights reserved.
FOLLOW MORE IBT NEWS ON THE BELOW CHANNELS