JoJo Siwa Slams Nickelodeon For Treating Her 'As Only A Brand'
KEY POINTS
JoJo Siwa claimed that Nickelodeon is stopping her from performing her songs from "The J Team"
Some netizens sympathized with her and encouraged her to fight for her rights
Other online users said she probably allowed the channel to do it when she signed the contract
JoJo Siwa slammed Nickelodeon on social media for allegedly not allowing her to perform her own music in D.R.E.A.M. The Tour.
The 18-year-old star took to Twitter Tuesday night to call out Nickelodeon. According to her, the channel prevented her from singing certain songs from her musical movie "The J Team," which premiered exclusively on Paramount+ in July, in her 37-city D.R.E.A.M. The Tour concert series that will begin in January.
"I go out on tour in January. My movie musical was just released (with 6 new original songs)… Nickelodeon told me today that I'm not allowed to perform/add any of the songs from the film into my show. These are MY songs, MY voice, MY writing. Does this seem fair???" Siwa tweeted.
"There is no reason that this music should not be included. Working for a company as a real human being treated as only a brand is fun until it's not," she added.
Twitter users reacted to Siwa's tweets. Many of them encouraged her to stand for herself and fight for her rights. Some also asked her if her concern is stipulated in the contract.
"No. [W]hen [N]ickelodeon tells you that you're not allowed to perform/add any your songs from your film into your show. That's just completely not fair. [They're] YOUR songs, YOUR voice, YOUR writing. #ISTANDWITHJOJO," one supporter commented.
"Just look what happened to Taylor Swift. Fight it and get your legal team involved," another added.
Another user said she couldn't answer Siwa's concern without seeing her contract. However, the netizen left words of encouragement for the young superstar.
"The industry is famous for taking advantage of its talent. You are a talent and will rise above them. Trust yourself! @DanceMoms," TheCsar wrote.
Meanwhile, some blamed Siwa and said she probably didn't read her contract with Nickelodeon. Others advised her to read her contract.
"Welcome to the real world and the world of ADULT CORPORATIONS. I have news [for you]. YOU OWN NOTHING. @Nickelodeon PAID YOU TO DO THE JOB. The material is theirs and they have all rights to do as they please. Next time ask mommy to read the contract for you before you sign it," one wrote.
"Welcome to the real world. And read your contacts better the next time, you didn't have to sign," a different user added.
A third user stated that "many sign their art away for the money." The netizen speculated that Nickelodeon probably paid for Siwa's recordings, promoted her tour, booked her events, got her advertisements and cut her checks. "Your parents sold your right to own [your] music when you got all that stuff," the user wrote.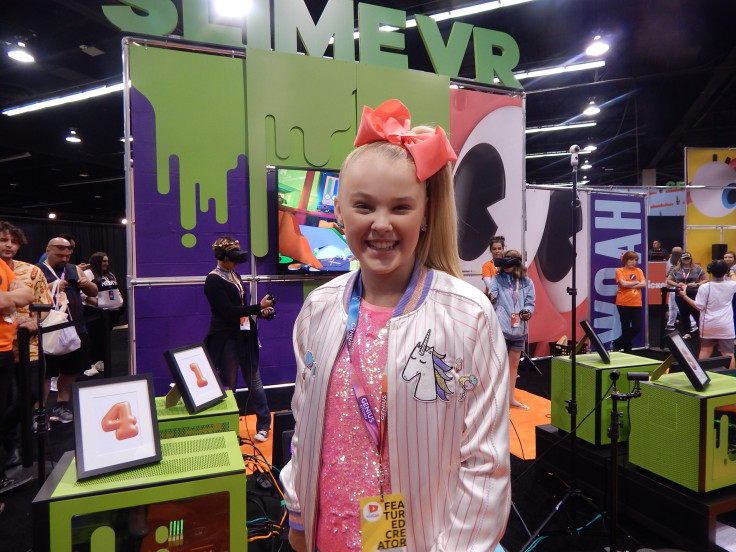 © Copyright IBTimes 2023. All rights reserved.