Jon Hamm Shares How Anna Osceola Changed His Perspective On Marriage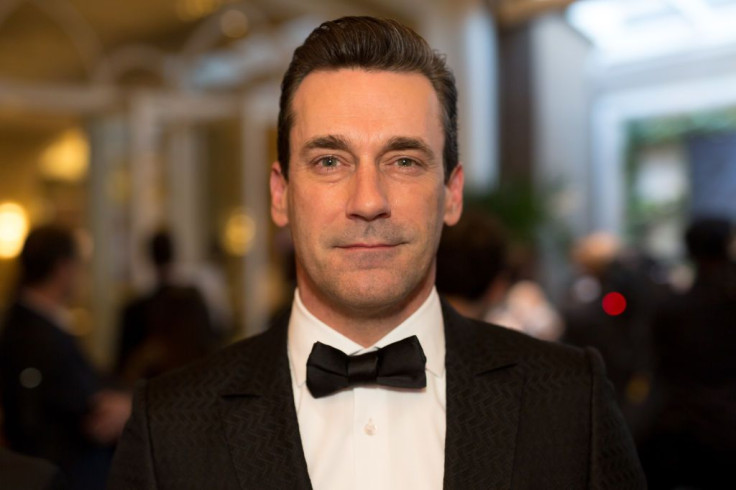 KEY POINTS
Jon Hamm talked about marriage on "Table for Two with Bruce Bozzi" just days before he wed Anna Osceola
The actor said marriage gives partners deeper and richer identifying capacity than girlfriend or boyfriend
Hamm considered marriage "a signpost and a signifier of the next chapter and phase" of life
Jon Hamm's views on marriage changed after meeting his now-wife Anna Osceola.
Hamm and Osceola made headlines over the weekend after photos from their California wedding Saturday surfaced.
Ahead of his nuptials, the "Million Dollar Arm" star talked about marriage and seemingly hinted at how his then-fiancée changed his mind about it.
"Ideally, it gives you and your partner a sense of stability and comfort and an identifying capacity that is better, deeper, richer than 'it's my girlfriend' or 'my boyfriend' or what have you," Hamm said on the iHeart podcast "Table for Two with Bruce Bozzi" just days before he wed Osceola.
He referred to the milestone as "a signpost and a signifier of the next chapter and phase [of life]."
"It's exciting because it's all potential, it's all possibility and it's all positive," the "Top Gun: Maverick" star added.
While he admitted that the decision to get married can come with fear, Hamm expressed excitement for the next chapter of his life, saying he believes it will be "wonderful."
"It's the reason why I really wanted to do it and really leaned into it and [marriage] is the thing that leads to the next thing of life and that's what I hope — and it's the journey and it's exciting," he added.
Hamm previously claimed that marriage didn't "mean anything." Prior to getting married, he admitted that there were months of "mind-numbing" wedding planning.
However, despite the hectic process, "a sort of calm settled over [him]" in the days leading up to their nuptials, according to Hamm.
"At the end of the day, the important thing is ... I'm gonna look out and I'm gonna see this whole group of people ... that are all there because they're supporting me and Anna," the actor said during the podcast interview.
Hamm and Osceola, who first met while filming the series finale of "Mad Men" in 2015, tied the knot over the weekend at Anderson Canyon in Big Sur, California, where the episode was filmed.
Several celebrity pals, including "Mad Men" alum John Slattery, Paul Rudd, Tina Fey and Billy Crudup, attended their nuptials.
Hamm previously hinted at his desire to settle down with Osceola when he appeared on "The Howard Stern Show" in September 2022. He said then that he was at a "comfortable" stage in his life and could see himself getting married.
"It's only been in the last couple of years, me kind of sitting down and really thinking about all that stuff, that's made the relationship that I'm in now even more meaningful and opened up the possibility of things like being married, having kids, defining a new version of happiness, life, wellness. It sounds hokey and whatever, but it's real and ... it's what I'm working for," he said.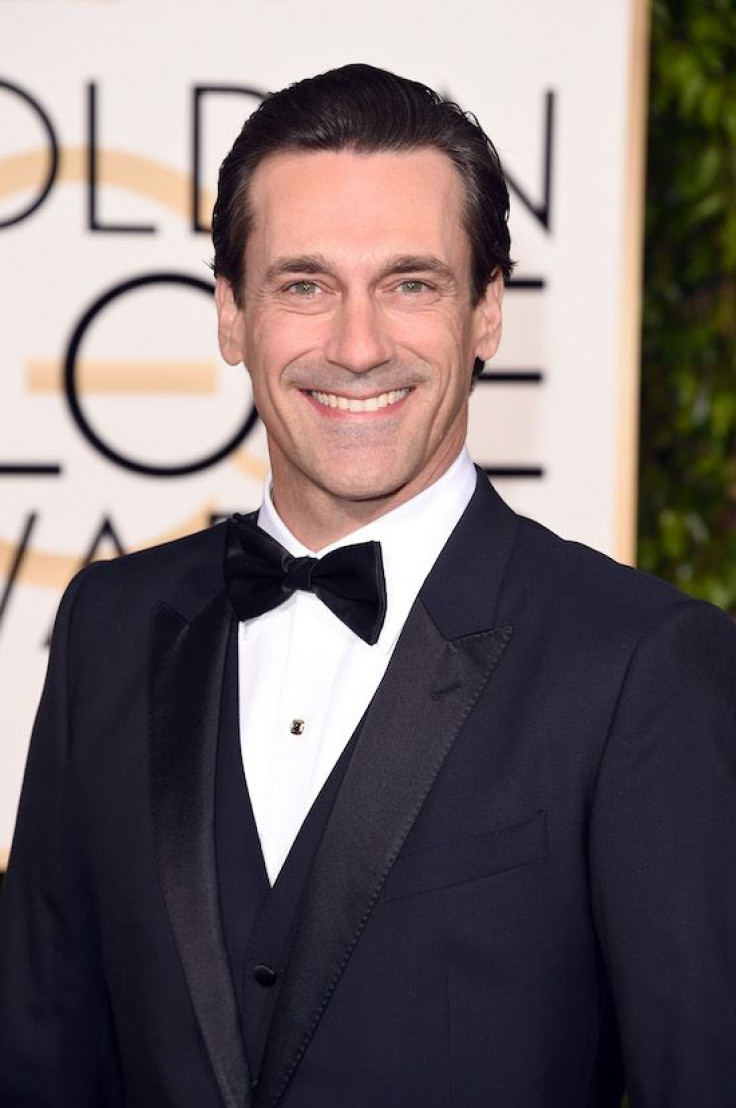 © Copyright IBTimes 2023. All rights reserved.