Jon Stewart Compares Media Coverage Of Donald Trump's Presidential Campaign To 'Incessant Masturbation'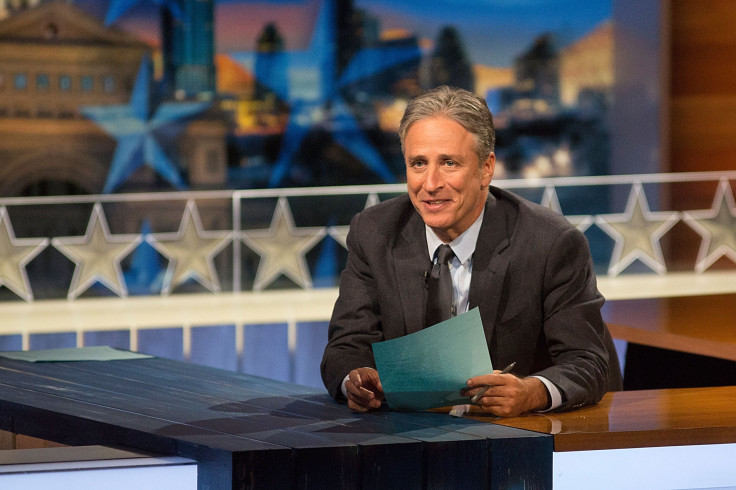 The media is loving Donald Trump's presidential campaign, but Jon Stewart is worried that maybe they're enjoying it too much. In the opening of Wednesday's episode, the outgoing host of "The Daily Show" used a colorful metaphor to describe the country's current Trump gazing.
"Much like incessant masturbation, eventually you feel a deep sense of shame," Stewart said. "Not enough to stop you from doing it entirely, but enough to slow you down a bit."
What's the cost, Stewart then asked, of our inability to turn away from the "spectacularly man-made disaster" that is Trump's bid for the presidency? We miss other important world news, like the U.S.-Iran nuclear arms deal.
From there, Stewart proceeded to go through his standard lampooning of the reaction to the deal. In particular, he called out Sen. Lindsey Graham for describing the deal as "historically bad" even though Graham hadn't read it at the time of his comments.
"You're treating this critical international accord like some bizarro iTunes user agreement: 'Bla bla bla,' just skip all the details, go to the bottom and click disagree," Stewart said.
Naturally, the segment eventually comes back around to Trump, who criticized how the deal was handled.
Here's the entire segment on the U.S.-Iran nuclear arms deal:
© Copyright IBTimes 2022. All rights reserved.
FOLLOW MORE IBT NEWS ON THE BELOW CHANNELS