Joran van der Sloot Files Lawsuit Against Chile, Peru Authorities and Murder Victim's Father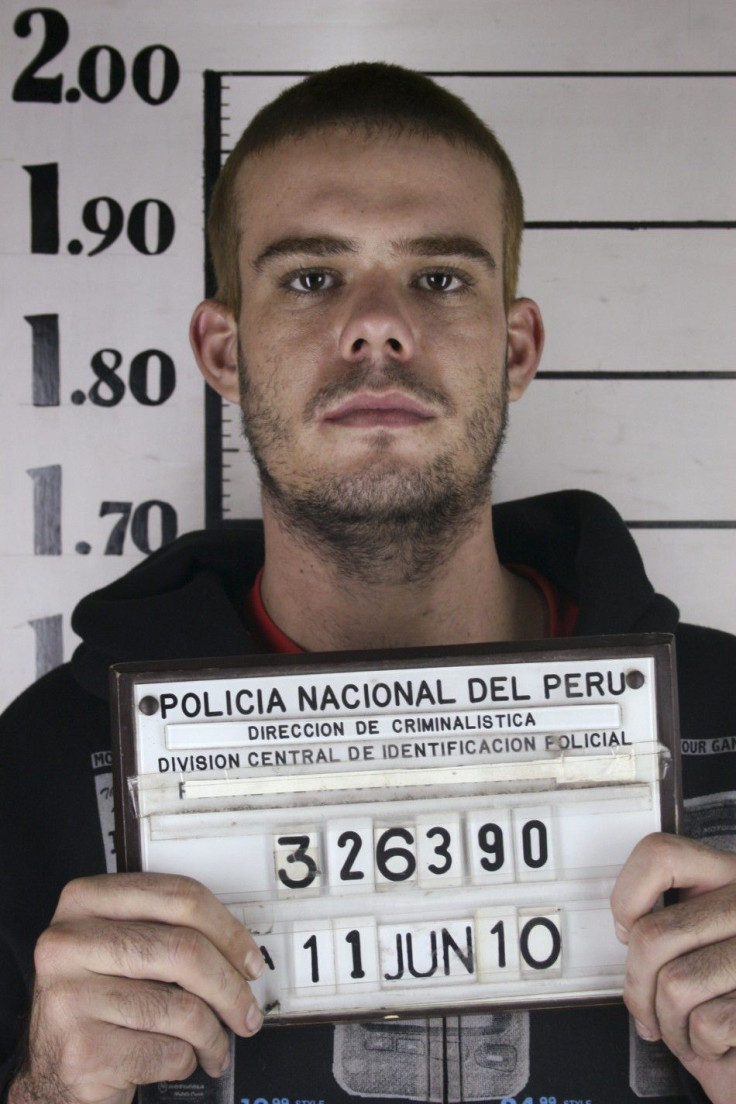 Joran van der Sloot, the man suspected of killing Natalee Holloway in 2005, filed a $10 million lawsuit Tuesday against Chilean and Peruvian authorities, as well as Ricardo Flores, the father of his alleged second murder victim. He remains the primary suspect in both the disappearance and probable murder of Holloway and the first-degree murder of Stephany Flores, 21, a Peruvian business student found dead in his hotel room in Lima on June 2, 2010.
An earlier lawsuit filed by van der Sloot that claimed he was arrested without a warrant and wasn't provided a translator was dismissed.
The most recent one, however, alleges his human rights were violated while being investigated for the murder of Flores; specifically during his arrest in and extradition from Chile in 2010. The lawsuit also namesi Alan Garcia Perez, then president of Peru; as well as his interior minister, Octavio Salazar; and former police generals Miguel Hidalgo and Cesar Guardia.
I did not want to do it (the alleged murder of Flores). The girl intruded into my private life. ... We argued, and she tried to escape. I grabbed her by the neck, and I hit her, said van der Sloot, according to a written confession released by the Peruvian authorities and later published by NBC News.
The trial to inquire in van der Sloot's involvement in the Flores murder will start in January and a sentence of up to 30 years awaits him if convicted. He was never indicted in the Holloway disappearance, due to a lack of evidence.
© Copyright IBTimes 2023. All rights reserved.