Joseph Duggar's Courtship Rules With Kendra Caldwell Revealed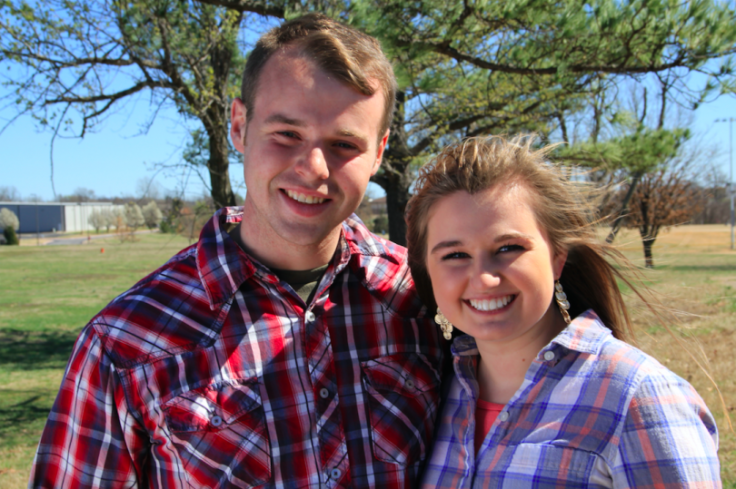 Joseph Duggar is officially courting Kendra Caldwell and that means "Counting On" fans are undoubtedly interested in his courtship rules with his new girlfriend.
Each Duggar courtship has a different set of guidelines. The "rules" are not set by parents Jim Bob and Michelle Duggar, but rather decided on by the couples themselves. Guidelines for courting couples usually consist of not holding hands until they're engaged, using chaperones for all dates and engaging in side-hugs rather than full-frontal ones, though these protocols are not set in stone.
Read: Check out Joy Anna Duggar's engagement ring!
While some Duggars have bent their guidelines during courtship (we're looking at you, Jinger!) most follow them closely and it appears Joseph, 22, and Kendra, 18, plan to do just that.
Joseph and Kendra revealed to TLC that they will be side-hugging for the time being. They will also be changing up their relationship by chatting on the phone and via text. No word if their talks will be chaperoned like Jessa Duggar's were with now husband Ben Seewald.
Joseph and Kendra met in church and after six months of getting to know each other, made their courtship official on Tuesday. "Getting able to do ministry stuff together out in public and everybody knowing that we're courting," Kendra told TLC of her excitement for being in a courtship.
Unlike his siblings, Joseph gave Kendra a promise ring going into their relationship. "I thought it was something just a little bit different," he explained.
Their courtship will be followed on the upcoming episodes on "Counting On." The series returns to TLC this summer.
© Copyright IBTimes 2023. All rights reserved.