Josh Duggar's Legal Team Refuses To Allow Danica Dillon To Drop Her Lawsuit Out Of Fear That It Will Resurface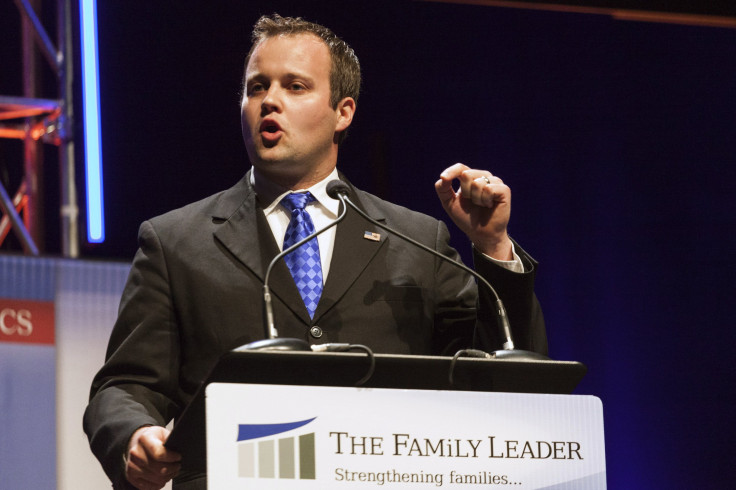 Josh Duggar may just get off lucky in the legal case filed against him by porn actress Danica Dillon. In late 2015 she came forward with allegations that the star of TLC's now-canceled "19 Kids and Counting" got violent with her during a sexual encounter. Nearly three months after taking her case to the courts, Danica, 28, and her lawyers are looking to drop the case, but are encountering issues from Josh's side.
According to a report from TMZ, lawyers representing the father of four fear for what could happen if Danica is allowed to scrap the case. Much of their worry comes from the fact that she's requested the option to refile the lawsuit at a later date, meaning Josh, 27, could be free of charges for the moment only to be brought up on them at another time. TMZ reports that Danica legally forfeits her right to refile the case, but says that she and her team went directly to Josh's to discuss their options. His lawyers have said that if Danica and her attorneys agree to certain stipulations, like taking back any and all allegations against him on social media, they'll consider it. Josh also wants all costs associated with the case covered. Due to his refusal to cooperate, Danica has reportedly declined to accept his offer.
While the battle wages on between Josh and Danica's lawyers, the disgraced ex-reality star is maintaining his innocence in the case. He claims he never met Danica and has never stepped foot in the strip club in which she works or the hotel where she claims the assault took place. Josh is denying all charges brought against him by the adult film star, stating that he was not even in Pennsylvania when the violent incident in question is said to have happened.
In November 2015, Dillon filed a lawsuit against Josh in which she sought $500,000 in damages. According to TMZ, the lawsuit claimed that she was "manhandled" during several encounters with the troubled TV sensation. Dillon adds that he attempted to apologize a month later at the same strip club, but was violent with her once more during a private moment. She is claiming to have suffered emotional and physical damage from the incidents and has had to go to a psychiatrist to cope.
Dillon first spoke out about the assaults she claims to have suffered at Josh's hands in September 2015. She told Entertainment Tonight that Josh, who was and still is married to Anna Duggar, sought her out during a performance in Philadelphia. She said she was completely unaware of who Josh was at the time, adding that he looked no different than "your average, everyday fan." Dillon was not initially concerned by Josh's advances, but as he continued to pursue her, her worry took over. Josh reportedly offered Dillon $1,500 to have sex in her hotel room. She agreed to the exchange, but said that she quickly became uncomfortable. Dillon told ET she tried to ease the tension through "sexy and seductive" moves, but was completely turned down by Josh. He allegedly told her to "'get straight to the point,'" and was "very rough" through it all. Dillon claims it felt as though she "was being raped."
© Copyright IBTimes 2023. All rights reserved.