Judge Raises Casey Anthony's Fine to $217K for Unnecessary Probe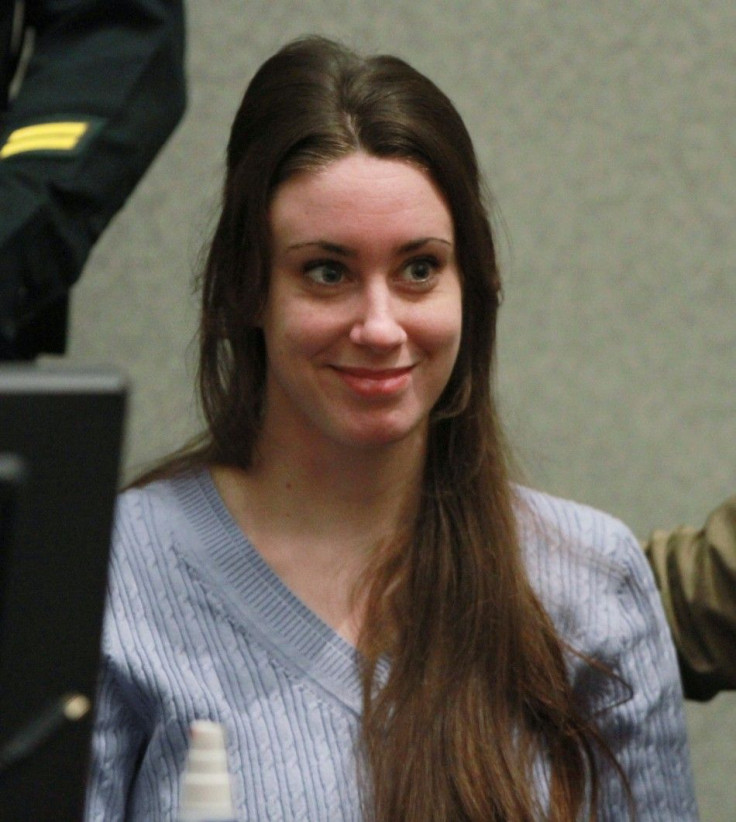 Casey Anthony, who was accused of killing her 2-year-old daughter three years ago, is getting into more serious legal troubles. A Florida judge on Friday ordered Casey to reimburse double the amount to investigators for searching her 2-year-old daughter's body.
Earlier this week, Orange County Superior Court Chief Judge Belvin Perry Jr. made it mandatory for Casey Anthony to pay $97,626.98. On Friday, Perry ordered that she owed another $119,000 to the investigators, bringing the total amount to about $217,000, news agencies reported.
However, State Attorney's Office demanded that she be forced to pay more than $500,000 as investigative and prosecution costs, but Perry rejected that demand.
Casey, 25, was convicted of four counts of lying in July. She was acquitted of killing her 2-year-old daughter, Caylee, who disappeared in 2008 and sparked a nationwide search. At the time of the toddler's disappearance, she lied that her daughter was kidnapped by a nanny. But there was no nanny.
On Sept. 2, prosecutors said that they had all the right to demand the money back from Casey because she was convicted for lying to detectives in the disappearance of her daughter in 2008.
If she had told the truth, the state would not have incurred the expense of a three-year investigation and a seven-week nationally televised trial in Orlando this summer, the prosecutor said.
The argument of the defense completely misses the point of my position as it relates to the costs of prosecution specifically, Prosecutor Linda Drane Burdick said. And that is that, but for Ms. Anthony's lying to law enforcement at the inception of this investigation, there would be no costs of investigation.
Prosecutor Linda Burdick said that Casey's lies had switched on the machinery of law enforcement to find her missing daughter.
The Orange County Sheriff's Office gave the list of additional costs with details about their investigation charges.
She is currently in Florida and is serving a year of probation for an earlier check-fraud conviction. Her location has not been disclosed by the authorities for security reasons.
Not much is known about her currently, except that she is undergoing psychological treatment, according to her attorney, Jose Baez.
People magazine said that a source close to Casey revealed that she had been seeing a grief counselor and would soon see a female psychiatrist.
She needs serious help, says the source. We'll see what this counseling will do, the report said.
© Copyright IBTimes 2023. All rights reserved.