Jungkook The Ghost Hunter! Reveals Seeing A Ghost At BTS' Dorm; Wants To Befriend Them [Watch]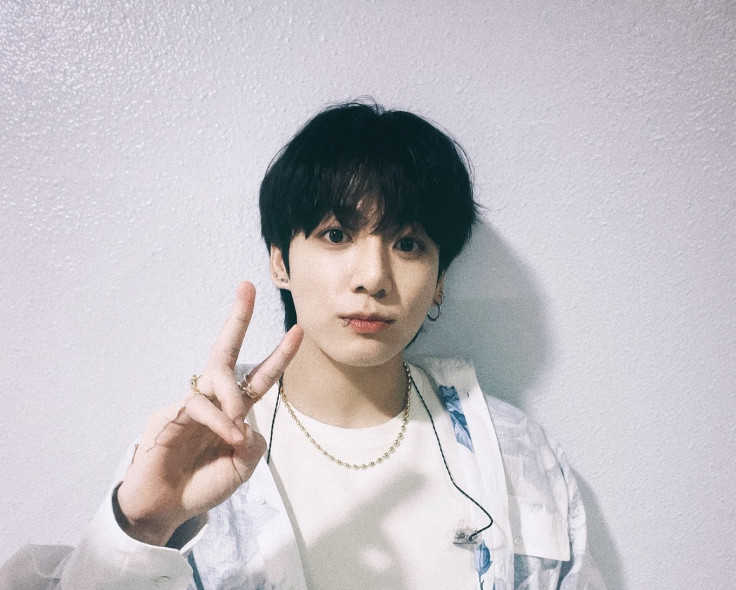 KEY POINTS
BTS member Jungkook revealed that he once tried to summon a ghost
Jungkook said he once saw a ghost in their BTS dorm and wished he could have befriended them
The seven members of BTS lived in the same room when they first debuted in 2013
Jungkook may be the youngest member of BTS, but he appears to be the bravest of them all.
While interacting with fans during a live stream on Weverse Sunday, the 25-year-old South Korean artist revealed that he's not afraid of ghosts and has had paranormal experiences himself.
Fans — known as A.R.M.Y. — had attempted to pull a prank on Jungkook, flooding the comments section of his live stream with "Who's behind you?" comments. It was an old trick fans used to do on other BTS members whenever they were alone in the dorm, according to Koreaboo.
The "Dreamers" singer, however, wasn't fooled by the prank. Instead, he shared the story of his attempt to catch a ghost in an effort to befriend them right before he moved into his current residence.
"Before moving here, I wanted to meet [a] ghost so bad. I turned off the lights and I used that thing the ghost hunters use. I sat here in the living room and waited. [But] there was no sound," Jungkook said during the live stream, according to a video uploaded by TikTok user @trustfraitedjungsonie.
But while his attempt to communicate with spirits failed, the singer revealed that he did once see a ghost inside the dorm he shared with his fellow BTS members RM, Jin, Jimin, J-Hope, Suga and V.
Jungkook said he wanted to ask the ghost about their age, their past and how they died and wished to become their friend.
Before becoming international superstars and shifting to a bigger apartment in 2016, all seven BTS members lived in the same room in the dorm provided by their entertainment label BigHit Music.
There, most members had their own encounters with paranormal activities. But Jungkook was more vocal about his experience.
The youngest member of the group also wrote about his encounter with a ghost in their first dorm in BTS' "Proof" Collector's edition.
"The place had splats of blood from mosquitos on the wall. I even saw a ghost once while washing my hair," Jungkook wrote, according to an excerpt obtained by Koreaboo.
He continued, "I was alone and in the shower when I saw a really pale ankle between my legs. The ankle disappeared by walking toward a room. I saw it go into the house from the front door by the shoe rack. But I didn't hear anyone after that."
Jungkook initially thought that it was Suga because of the "pale skin tone" and went to greet him after he showered. But upon entering their room, he found that no one was there except for him.
After the video of his story went viral, the singer was praised by fans on Twitter for his bravery.
"[Oh my gosh], Jungkook is so bold! The thought of encountering a ghost terrifies me, but he sat in silence and waited for one. He's definitely braver than I am!" one fan wrote.
Another commented, "Only Jungkook would befriend a ghost. [Please], he's so adorable."
"I need Jungkook on a ghost-hunting program right now," a third fan suggested.
"Jungkook sees ghosts as just another human and [empathizes] with them. [You] literally can't make up someone like him, a person like Jungkook is one of a kind in this world," a fourth user wrote.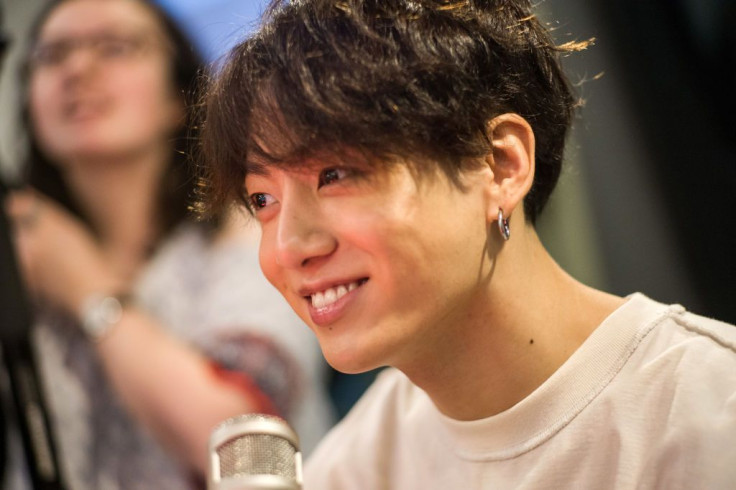 © Copyright IBTimes 2023. All rights reserved.