Jungkook Reveals The First Person He Shared 'Seven' With: It's A BTS Member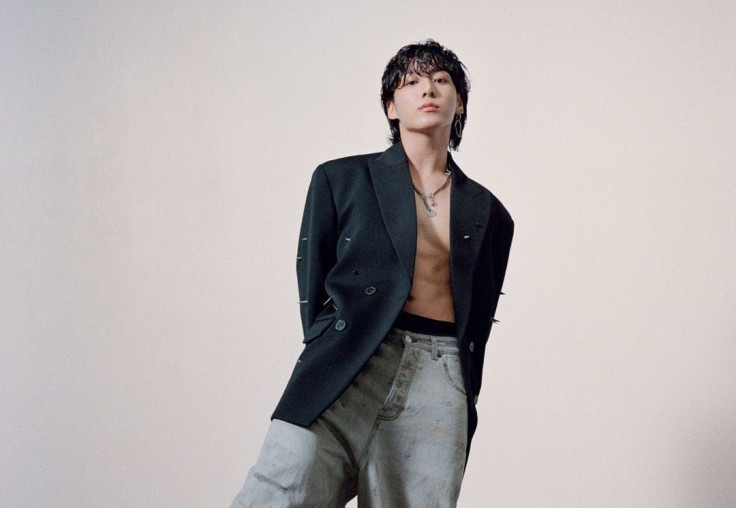 KEY POINTS
Jungkook answered fans' questions on "Spotify Ball-terview"
Jungkook and Taehyung always send each other songs they created
The "Seven" singer officially released his solo digital single Friday
Jungkook has revealed that the first person he shared his solo song "Seven" with was one of his BTS bandmates.
On Sunday, K-Pop ON! Spotify released an interview with Jungkook in which the singer dove into a ball pit to answer fans' questions. In the "Spotify Ball-terview," the "Golden Maknae" of BTS shared his creative songwriting process, his most memorable moments, and what he hopes listeners will remember when they listen to his newest solo digital single.
A little over three minutes into the interview, Jungkook was asked who the first person he shared "Seven" with was, and he replied, "Taehyung. I played it for him first after recording it."
Jungkook went on to share that even though he and Taehyung – more popularly known as V – have different tastes in music, they often send each other their songs when they finish creating them.
According to Jungkook, V likes calm music and cool songs.
The music video for Jungkook's solo digital single "Seven," featuring rapper and singer Latto, was released Friday and has since amassed over 59 million views. As of press time, the music video ranks No. 1 on YouTube's Trending for Music list.
Jungkook's summer song was also released on Spotify in two versions: the clean version and the explicit version.
According to Soompi, BTS' Jungkook became the first artist, aside from Taylor Swift, to surpass 15 million first-day streams for a song on Spotify.
"Seven" debuted at No. 1 on Spotify's Global Top Songs chart after garnering 15,995,378 filtered streams on its first day alone.
Outside of Spotify, "Seven" dominated iTunes charts in 108 countries, as of Sunday, debuting at No. 1 on both the European and worldwide iTunes song charts.
Jungkook's summer song also reportedly broke the record for the fastest K-pop song to get No. 1 on the U.S. iTunes chart.
On Wednesday, Jungkook departed Seoul, South Korea, via Incheon International Airport to perform at the "2023 Summer Concert Series" of "Good Morning America" at New York City's Central Park Friday.
There, the 25-year-old South Korean idol showcased the first live performance of "Seven" on the same day the digital single dropped on music platforms.
He also performed the songs "Euphoria" and "Dynamite" for the crowd.
On Saturday, an official performance video for Jungkook's "Seven" was released via the BANGTANTV YouTube channel. It has since gained over 8.6 million views and has been trending at No. 9 on YouTube's Trending for Music list.
In the performance video, Jungkook and his backup dancers sported all-white outfits while dancing to the explicit version of "Seven."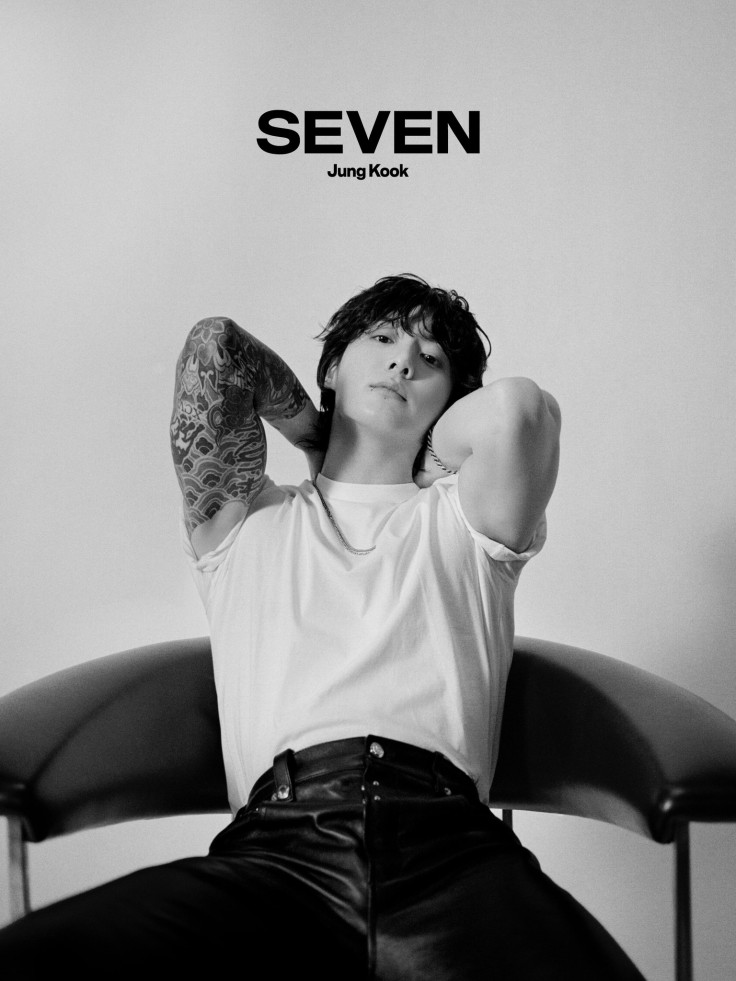 © Copyright IBTimes 2023. All rights reserved.