Fans React To Jungkook's 'Seven' Explicit Lyrics: 'You Will Be What?'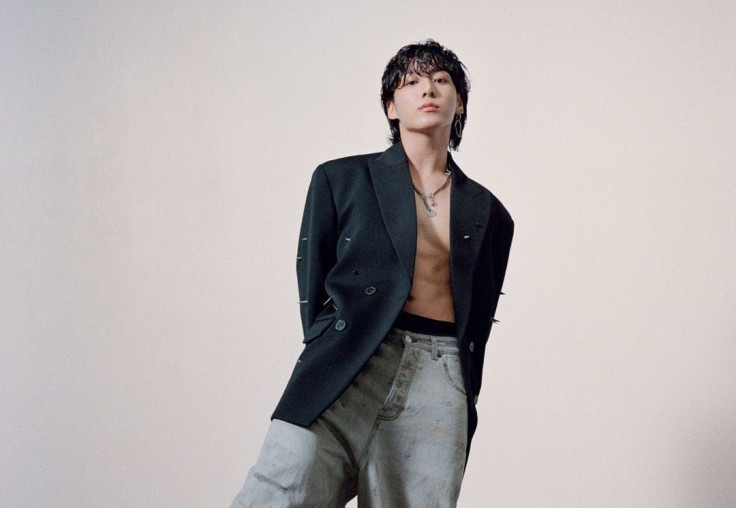 KEY POINTS
Jungkook finally released his solo single album titled "Seven"
Fans are going wild on Twitter due to its "explicit version"
"Seven" dominated South Korea's major music charts upon release
BTS member Jungkook has dropped his solo single album titled "Seven," and fans couldn't contain their excitement any longer. But it appears the "explicit" version of the track has been making rounds on social media due to a shocking phrase.
Social media user @dreamjeons immediately took to Twitter to share a snippet of the explicit version — one that features curse words or language that are considered "sexual, violent or offensive in nature" — including the lyrics, which could also be viewed on Spotify. The user captioned the post, "JUNGKOOK YOU WILL BE WHAT???"
In the snippet, the lyrics shockingly read, "You wrap around me, and you give me life. And that's why night after night/ I'll be f—king you right." It could be heard during the pre-chorus and chorus of the upbeat track.
Other fans — known as ARMYs — are also going wild on Twitter, only within an hour since "Seven" dropped on music streaming platforms, posting their reactions to the explicit track.
"Y'all... 'Seven' explicit version... I CAN NOT BELIEVE THIS SONG IS REAL," one user wrote.
Another posted, "ARMYs when they [hear] 'Seven' explicit version," adding an old video of BTS member Jin with a surprised facial expression.
"There must be [two] Jungkook's in this world, right? [Because there is] no way... NO WAY THIS JUNGKOOK SANG SEVEN EXPLICIT VERSION," a third user said.
"I'm having [trouble] processing the #Seven explicit version. The lyrics [are] blowing my mind [laughing my a—s out]," a fourth user said, to which another agreed, "Same here! I basically stopped breathing and just [realized] that I'm in desperate need of air when the song finished. HELP?!"
"Me after realizing the explicit version says that he's f—king seven days a week," a sixth user wrote, adding a screenshot from the official music video of "Seven" that showed Jungkook lying inside a coffin.
"Seven," featuring American rapper Latto, is now available on all music streaming platforms such as Spotify, Apple Music and YouTube Music. It features a total of three versions: Clean, Instrumental and Explicit. As of 2 p.m. (KST), Jungkook's highly anticipated solo track is dominating South Korea's major music charts, ranking No. 2 on Bugs, No. 4 on Melon and No. 8 on Genie.
Jungkook also dropped the official music video of the track via HYBE Label's official YouTube channel. It accumulated a jaw-dropping 2.8 million views in one hour.
Check out the full "Seven" MV below.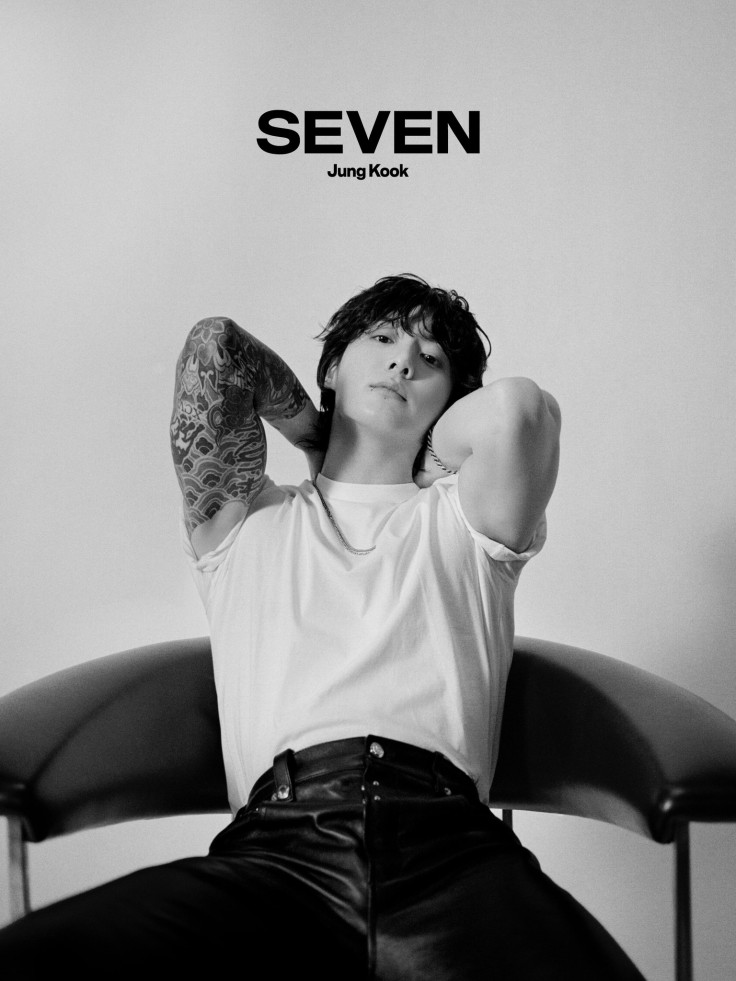 © Copyright IBTimes 2023. All rights reserved.