'Jurassic World' Becomes Highest Opener Ever, Setting Box Office Record Of $511.8M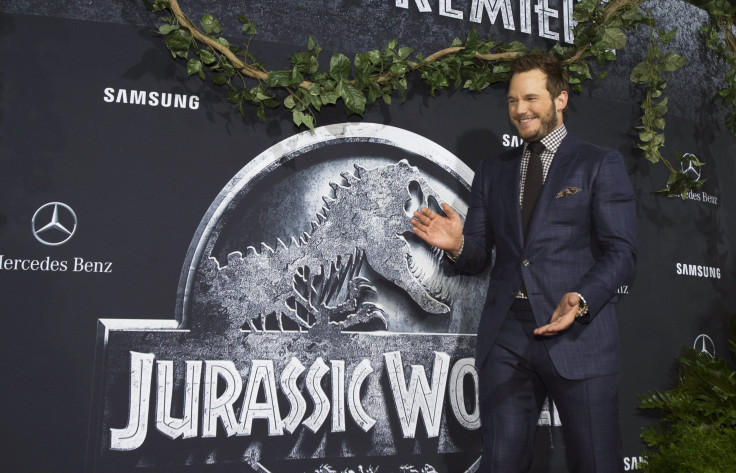 "Jurassic World" became the highest ever global opener at the box office, generating over $511 million in its opening weekend, with ticket sales reaching over $307 million internationally. The fourth film in the series, which comes 14 years after the previous instalment -- "Jurassic Park III" -- left behind Marvel's "The Avengers," which earned $207 million over its opening weekend in 2012.
"This over-performed in a way that I've never seen," Paul Dergarabedian, a senior media analyst at Rentrak, an analytics firm said, according to the Associated Press (AP). "It broke the box office sound barrier."
The PG-13 rated film was co-financed by Universal Pictures and Legendary for $150 million, and analysts had estimated that the film would have a $125 million opening. However, the film beat expectations and made $204.6 million in the U.S. alone, Exhibitor Relations reported, according to BBC. Reports said that 50 percent of the total collections came from 3D screenings.
"People should call dinosaurs the original superheroes," Jeff Bock, a box-office analyst with Exhibitor Relations, said, according to Variety, adding: "They are just as big as Iron Man or Superman or Batman right now."
The film brought in $100 million in China and $29.6 million in the U.K. and Ireland. In Mexico, the movie opened with $16.2 million while in South Korea it brought in $14.4 million. In France, the movie made $12.5 million and raked in $12.1 million in Australia, Variety reported.
"Jurassic World" is co-produced by Steven Spielberg and directed by Colin Trevorrow. Chris Pratt, who plays the lead, revealed on Saturday in an interview with Entertainment Weekly that he has signed up for more movies in the series.
© Copyright IBTimes 2023. All rights reserved.