Justin Bieber Peru: Fans Urge Star to stay away after Death Threat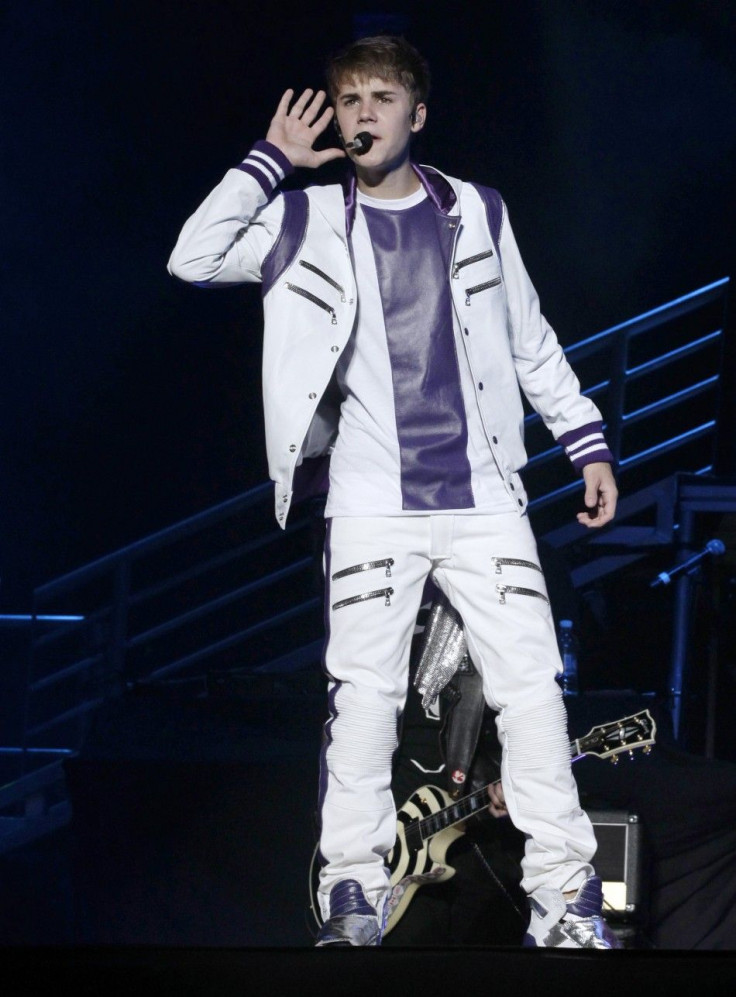 Justin Bieber is has been warned against heading to Lima for the Peru leg of his sold-out My World South America Tour.
Apparently, Bieber is not welcome in the South American country. The Canadian superstar has received a barrage of threats on social media sites that he will be killed if he enters the country to perform his scheduled show on October 17.
The main threat comes from a Facebook page called Matar a Justin Bieber el 17 de octubre en el Estado Nacional or Kill Justin Bieber on October 17 at the National Stadium. The page has nearly 2000 likes.
Yet, many of those likes are from Bieber fans who have posted on the wall to support the Baby singer.
Concerned Bieber fans took to twitter to persuade the star against going to Peru. A hash tag, #BiebsStayOutOfPeru was created by fearful fans and is currently trending worldwide with followers across the globe joining tougher to protect the Biebs from a potential threat.
Biebzy posted: 'Retweet this if you want Justin Bieber to stay safe when he goes to Peru. #BiebsStayOutOfPeru'
One user @MsBieberSwagger created a petition on Twitter with nearly 1000 signatures demanding that Bieber cancel the concert date.
Though the Facebook page alludes to killing the singer, a translation of the page's information makes it seem the real threat is water and eggs.
We have several spectators in the second and third row with bottles filled with water and eggs, a statement on the page reads.
JUSTIN BIEBER BETTER NOT COME TO PERU, YOU WILL SPEND MOST OF YOUR LIFE IN SHAME, it adds.
Bieber is no stranger to scares and threats. The 17-year-old's girlfriend Selena Gomez was targeted by jealous fans earlier this year.
Bieber also got into a scuffle during a New York City Macy's launch event in June for his new fragrance Someday when a man knocked him to the ground. Bieber's rep later stated that it was all a misunderstanding.
So far, mum's the word on whether or not Bieber will go ahead with his concert. The star has yet to speak out about the threats and has said nothing on Facebook or twitter.
By all accounts, the concert is still a go and Bieber is expected to perform at the National Stadium in Lima on October 17.
READ ALSO: Justin Bieber Rocks Mexico, Serenades Crying Fan in Monterrey [PHOTOS & VIDEO]
Is John Travolta a time traveler with 'Vampire' Nicolas Cage? [PHOTOS]
Leisha Hailey: Southwest Boots 'L Word' Star 'For Being Gay'
The full schedule for the My World South America Tour:
September 30th - Monterrey - Mexico
October 1st and 2nd - Mexico City - Mexico
October 5th - Río de Janeiro - Brazil
October 8th - São Paulo - Brazil
October 10th - Porto Alegre - Brazil
October 12th and 13th - Buenos Aires - Argentina
October 15th - Santiago - Chile
October 17th - Lima - Peru
October 22nd - Bogota - Columbia
October 24th - Quito - Ecuador
October 25th - Caracas - Venezuela
© Copyright IBTimes 2023. All rights reserved.