Justin Bieber Posts Heartfelt Birthday Tribute To Wife Hailey [Photos]
Justin Bieber shared sweet photos of him and his wife Hailey Bieber in time for her 25th birthday. He also penned a heartfelt message, which included a line that tried to mimic the Portuguese accent of the model's grandmother.
"To my beloved birthday squish," Justin, 27, began his post. "My heart belongs to you. My eyes belong to you, my lips belong to you. I am yours. I am so blessed to be yours. You are my forever."
The singer further wrote that his life "never made more sense" until Hailey became a part of it.
"I will never stop loving you, I will never stop holding you, and I will never stop protecting you," he wrote. "You my queen are more than enough for me and I will spend everyday making you feel like the queen that you are."
Justin ended his message with a line that tried to copy the Portuguese accent of Hailey's grandmother.
"As your grandma would say in her Portuguese accent 'happy bursday baby' love you until the end of time and then after that," he said.
Along with the heartfelt post, the singer also shared a series of photos that showed how much they love each other.
In the first photo, the 25-year-old model could be seen wearing yellow diving eyewear and a breathing tube while she was wrapped in a white towel. The singer planted a sweet kiss on her cheeks as she looked at the camera.
The second one was a black and white snap of the couple hanging out at a park together. In the next couple of photos, the couple could be seen hanging out at the beach getting cozy, posing for the camera, clicking selfies together, enjoying lunch, celebrating the birthday and kissing.
Fans quickly flooded the post's comments section with birthday wishes for Hailey. Many celebrities, including Romeo James Beckham, Chelsey Bieber, Saint Yeti and Jason Kennedy, greeted the birthday girl.
Justin and Hailey got married in 2018. In the Amazon Prime documentary titled, "Justin Bieber: Our World," the singer noted that he wants to become a father soon.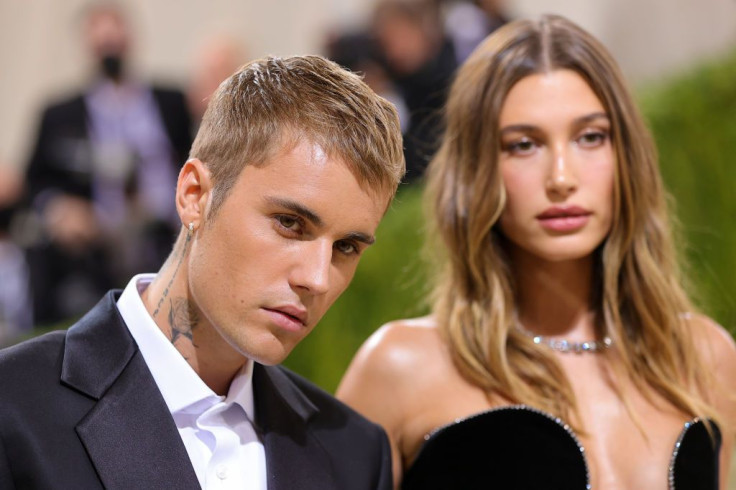 © Copyright IBTimes 2023. All rights reserved.