Kamala Harris Hits Record Low For Vice President Net Favorability In Latest Poll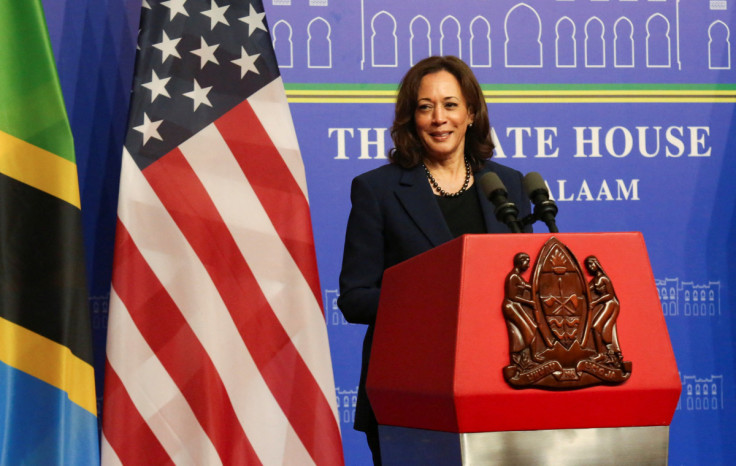 Kamala Harris's approval rating has set a new record low for the net favorability of a vice president in an NBC News survey.
Results of the poll, published Monday, revealed that 49% of the respondents had a negative view of Harris, with 39% of them having a "very negative" view. On the other hand, 32% of those surveyed had a positive opinion of the vice president, according to the poll.
NBC News also said Harris received a net rating of -17, which is the lowest for a vice president in the history of the poll.
Putting things into perspective, NBC News said Harris' predecessor Mike Pence had 34% voting in his favor, while 38% had a negative view of him in October 2019. Pence, now a presidential candidate, had a net rating of -4 at the time.
Biden, during his vice presidency, had a rating of +1, with 34% of respondents having a positive assessment and 33% having a negative one in December 2010.
The rating of former Vice President Dick Cheney was +23 in May 2003, as 47% of the respondents had a positive view of him and 24% had a negative view. Al Gore, who was the VP under former President Bill Clinton, had a net rating of +15 in March 1995, with 42% of respondents favoring him and 27% against him.
A total of 1,000 respondents participated in the NBC News poll, conducted from June 16 to June 20. The survey's overall margin of error was plus or minus 3.1 percentage points, reported The Hill.
While commenting on Harris' rating, Democratic strategist Cornell Belcher told Axios, "[It] shouldn't surprise anyone that there is going to be a different filter and a different focus put on the first woman to ever be Vice President of the United States, particularly a woman of color."
Belcher also noted that the attitude of registered voters toward their vice president is usually similar to their approval of the sitting president.
The NBC poll also revealed an uptick in the support for former President Donald Trump following his latest indictment. Trump received the support of 51% of Republican primary voters, while Florida Gov. Ron DeSantis is second in the lead with 22%, followed by Pence at 7%, former New Jersey Gov. Chris Christie at 5% and former U.N. Ambassador Nikki Haley at 4%, according to the poll.
© Copyright IBTimes 2023. All rights reserved.