Kate Middleton Brings Her Sartorial Style To The Snow-clad French Alps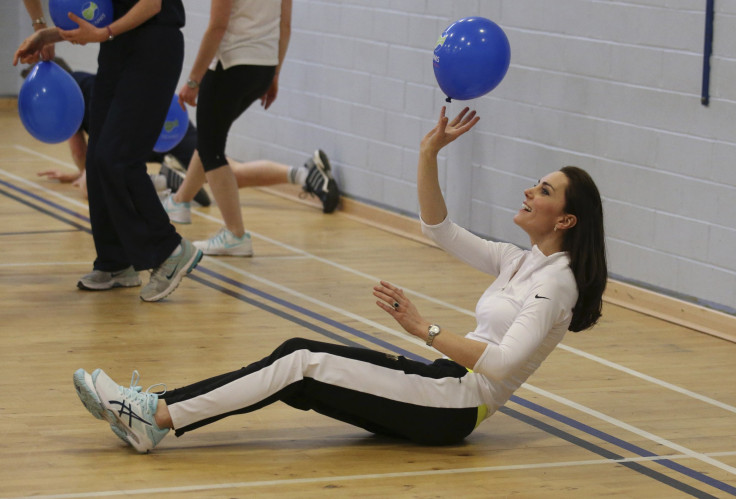 Kate Middleton brought her sartorial style to the snowclad French Alps as she and her family holidayed over the weekend at an undisclosed location. Kate, along with husband Prince William, kids Prince George and Princess Charlotte enjoyed a four-day skiing holiday in the destination. Though they did not reveal the location of their getaway, it is reported that the royal couple and their children were at the ski resort of Courchevel.
Kate and William managed to go off for their secret holiday without drawing any attention. Kate and William flew to the Alps on March 2 and also enjoyed Mother's Day and returned home on Sunday night.
The royal couple reportedly thought to have taken a private jet for their trip. Meanwhile, in a series of pictures released by Kensington Palace on Monday, Kate looked stylish in her ski gear. She wore red ski trousers paired with a white form-fitting jacket.
The 34-year-old royal recycled her favorite E + O ski jacket with fur hood. The jacket is by the British brand which was founded in 2008. Kate sported the same jacket during a ski trip with Prince William and Prince Charles in Klosters, Switzerland, in 2008.
It featured long sleeves and two front pockets with silver chain detailing and matching buttons. Her red trousers are also by the same brand and featured flared below-the-knee detailing. Kate paired her snow ensemble with an Eisbar "Alwin" woollen hat.
Her navy blue printed pom-pom hat is by the Austrian brand and her black gloves are from Italian brand Restelli Guanti. The mother-of-two also accessorized with her white topaz stud earrings "Grace" by Kiki McDonough and her engagement ring. Her brunette tresses were left loose and she accessorized with Uvex ski goggles in ultrasonic chrome and Sorel women's Caribou boots.
Kate's buff-colored snow boots with white faux fur are above the ankle boots. The mother-of-two's boots are the brand's 1964 Pac 2. Meanwhile, the couple landed in a fresh controversy as the Sun reported that the Cambridges flew on a 5 million pounds Cessna Citation X.
Renting the jet would normally cost up to 12,000 pounds a day, but it is owned by the billionaire Duke of Westminster, the husband of Prince William's godmother, who is understood to have loaned it to them.
© Copyright IBTimes 2023. All rights reserved.