Kate Middleton Criticized Over 'Kindness' Video For Allegedly Not Treating Meghan Markle Well
KEY POINTS
Kate Middleton spoke about kindness in a recent Zoom call with children
Twitter user said Middleton is not the best spokesperson to talk about kindness
The Duchess of Cambridge was attacked by Meghan Markle's supporters after the Sussexes decided to step down from their royal roles
Kate Middleton was criticized by Twitter users for speaking about kindness but allegedly not treating Meghan Markle well.
The Duchess of Cambridge remains active in her royal duties amid the coronavirus pandemic. Middleton and the rest of the members of the royal family support their charities and reach out to the people via Zoom.
Just recently, Prince William's wife joined a Zoom video call with students from Waterloo Primary Academy in Blackpool. In the clip, the duchess asked the kids what kindness is for them.
In a pre-recorded message, she also shared what kindness is for her. According to the duchess, talking to someone, whether a friend or a family member, offering a friendly ear, and helping someone in need are small acts of kindness that can go a long way.
However, many were not convinced, because according to them, she was not kind enough to her sister-in-law. Markle's supporters felt that the Duchess of Cambridge didn't support the Duchess of Sussex when the press was going after the latter. So, unfortunately, Middleton's effort backfired.
"Very original guess you got a few ideas from your sister-in-law, shame you couldn't have practiced what you preach. SMH," one commented.
"Ooh Really? She should have started that kindness from home by showing Meghan some bit of kindness. Or is her kindness only limited to specific people?" another added.
"Considering the way that Meghan was treated by her, I'm not really sure that she's the best spokesperson for the concept of kindness towards others," @ortonheart wrote.
Despite the backlash, many supported Prince William's wife. According to them, Middleton's move to talk to kids was a "nice idea." They also praised the duchess for being natural with children.
"How wonderful! I'm sure the children will hold this memory dear for years to come. Well done Duchess," @Betty24481500 commented.
"You're so nice," @girlmeetslovely added.
"This is brilliant!" @AuthorDaveSeow opined.
This isn't the first time Markle's supporters attacked Middleton. When the Duke and Duchess of Sussex decided to step down from their royal duties, the future queen consort received intense backlash after her achievements and qualifications were compared to Markle's.
"Her single goal in life has been 'to marry a Prince but it's Meghan they wanna call a 'social climber,'" a netizen wrote.
"Kate is doing nothing. She just shows up, wears pretty dress, smiles, and waves hand. Everytime she gets bad press, the palace takes action immediately even for small problem like her grey hair and botox issue," another user added.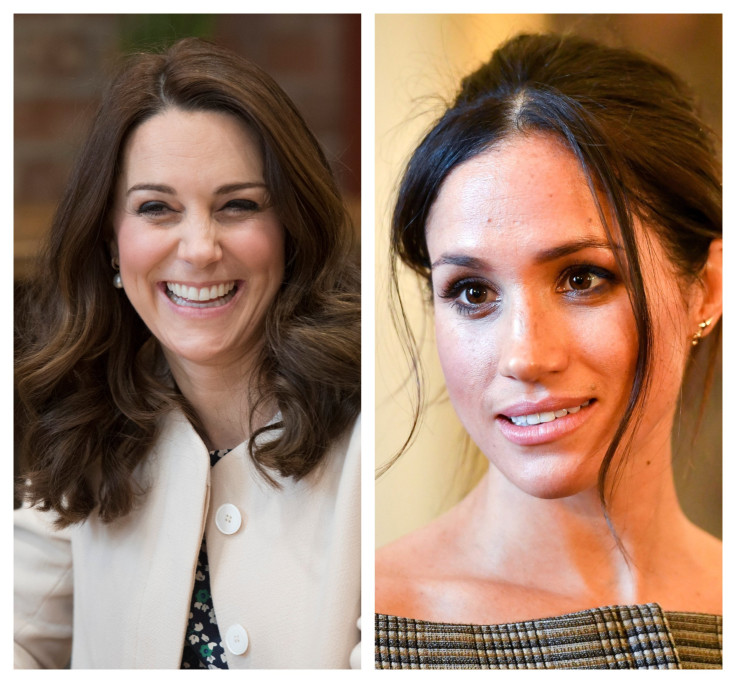 © Copyright IBTimes 2023. All rights reserved.