Kate Middleton Different From All Other Royal Brides For This Reason
Kate Middleton has one thing separating her from all other royal brides.
According to Tom Evans, a journalist for Express, the Duchess of Cambridge is in a different situation from Meghan Markle and Princess Diana thanks to Prince William's promise. The Duke of Cambridge reportedly made a promise to Middleton that she could keep her family even after their wedding.
"Once you married into the Royal Family, you became a Windsor and that was that," Katie Nicholl said on Amazon Prime's "Kate Middleton: Working Class to Windsor" documentary (as quoted by Express). "Well, it was different when Kate and William got married."
"When William asked Kate to marry him, he made it very clear that she wouldn't have to leave her family behind her once she married into his family," the Vanity Fair royal correspondent added. "He promised her that they'd always stay a part of the family and they have done. Whether it's joining the Queen at Ascot or being on an important barge within the Queen's fleet at the Diamond Jubilee celebrations, they've been there."
The same documentary also revealed that Middleton had a private meeting with Queen Elizabeth II prior to her wedding with Prince William in 2011. The monarch reportedly taught the duchess lessons on how to be a royal wife.
"From the beginning, Kate Middleton had a great deal of support from the Royal Family which was really instructed by the Queen," freelance journalist Ashley Pearson said. "[This was] to make sure that she knew as much as she could possibly know and what to do in every situation – bearing in mind, of course, that she didn't grow up in this world."
Among the things, Queen Elizabeth II taught Middleton were the basic in how to act appropriately in public like getting out of a carriage without exposing modesty and bending down to get flowers from a young girl. The said encounter was about royal etiquette lessons.
Also, it was learned that Middleton saved Prince William from a "personal disaster." Prior to meeting Middleton, the Duke of Cambridge was reportedly planning to drop out of school. Thanks to Middleton, Prince William decided to stay at St. Andrews.
"It would have been a personal disaster for William – he would have been seen as a quitter," royal aides said.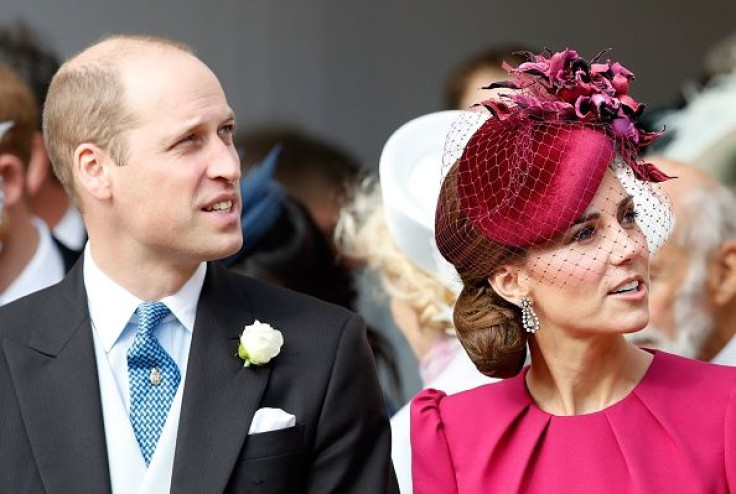 © Copyright IBTimes 2023. All rights reserved.