Queen Elizabeth, Kate Middleton Private Meeting Ahead Of Prince William Wedding Revisited
Kate Middleton and Queen Elizabeth II had a private meeting before she married Prince William.
On Amazon Prime's documentary titled "Kate Middleton: Working Class to Windsor," the Duchess of Cambridge and the Queen's meeting before the royal wedding was revisited. Her Majesty reportedly hosted a private meeting with Middleton to prepare her for the big day. According to freelance journalist Ashley Pearson, Middleton was taught lessons on how to be a royal wife.
"From the beginning, Kate Middleton had a great deal of support from the Royal Family which was really instructed by the Queen," Pearson said (as quoted by Express). "[This was] to make sure that she knew as much as she could possibly know and what to do in every situation – bearing in mind, of course, that she didn't grow up in this world."
The journalist revealed that the Queen taught Middleton the basic in how to act as a royal in public. In general, the meeting was about royal etiquette.
"There were things like learning how to get out of a carriage without exposing your modesty and learning how to bend down to get flowers from a young girl without exposing your modesty," she continued. "Things that you would never think you'd have to learn but, of course, a woman in her position would certainly need to know."
"There were all kinds of small details [and] little bits of etiquette – how to sit, who to curtsy to, who not to curtsy to, what fork to use and whatever else they felt she needed to know," she added. "She was actually given lessons on how to be a royal wife."
In related news, Prince William's comments on when Middleton and Queen Elizabeth II first met sparked a debate. The Duchess of Cambridge revealed that she encountered the Queen for the first time at Peter and Autumn Phillip's wedding.
"She was very welcoming. She knew it was a big day and everything was going on with Peter and Autumn, she had wanted to meet Kate for a while, so it was very nice for her to come over and say hello, we had a little chat and got on really well," the duke added during their engagement interview suggesting that he was there.
However, Prince William didn't make it to the said event because he attended his ex-girlfriend Jecca Craig's brother's nuptials. So, the Duke of Cambridge was not present during Middleton and Queen Elizabeth II's first meeting.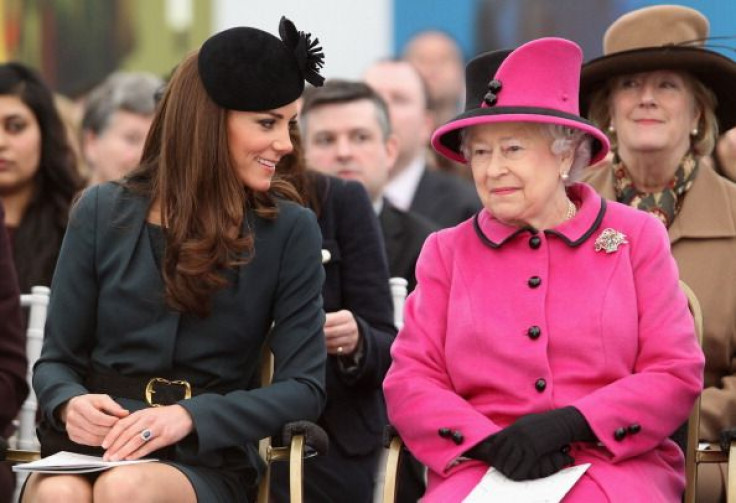 © Copyright IBTimes 2023. All rights reserved.