Kate Middleton Made This Significant Breakaway From Royal Tradition, Almost Went Unnoticed
Kate Middleton made a significant breakaway from the royal fashion tradition and almost went unnoticed.
The Duke and Duchess of Cambridge accompanied their children Prince George and Princess Charlotte on their first day of school at Thomas's Battersea. At the said sighting, Middleton made a break from the British royal tradition, according to royal expert Christine Ross, and many didn't notice it.
Ross was pertaining to Middleton's choice of outfit. The royal mom of three sported a printed Michael Kors dress, blue suede stilettos and hoop earrings. According to her, the royals don't normally wear a high-street dress like the one Middleton donned.
"Michael Kors is the same where we saw a runway coat, this is the first time we've really seen her in a high-street dress," Ross told Express.
"But the brand has really been embraced by a lot of modern royals throughout Europe, Crown Princess Mary of Denmark, Princess Victoria of Sweden, they've all worn the brand before. So it is favoured by royals but it's the first time we've seen Kate in something from the Michael Kors high-street line."
The Duchess of Cambridge and Duchess of Sussex are used to wearing couture wardrobes with high price tags. According to designer Terry Fox, there's a reason why the members of the royal family opt for these outfits.
"The thing is having a couture design specially made for you can take several issues into account, definitely another celebrity not wearing the same design," Fox said. "But there is so much more. Of course there is the obvious such as an exacting fit and a beautifully coordinated ensemble with all the best there is of accessories."
In related news, there are rumors that Prince William and Middleton are already expecting their fourth child. Many believe that the duchess is showing subtle signs about her pregnancy.
Among the hints are Middleton's new hair color when she dropped Princess Charlotte and Prince George at school. The duchess typically changes her appearance before making a baby announcement. Also, her body language reportedly reflected that of expectant moms since she was seen touching her stomach.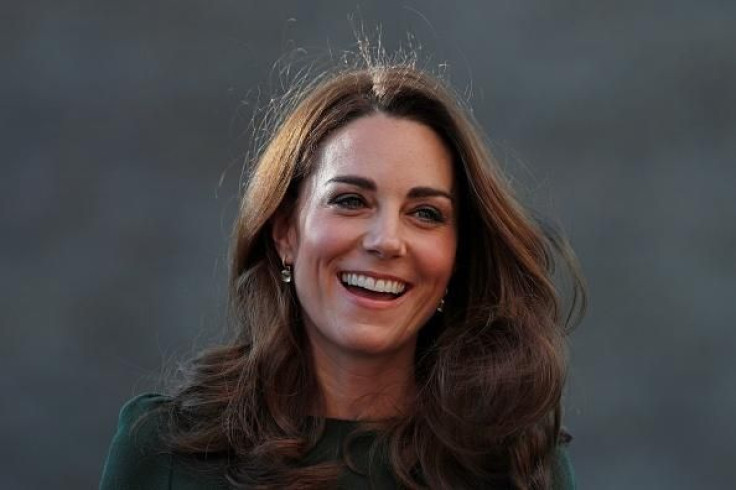 © Copyright IBTimes 2023. All rights reserved.