Kate Middleton Only Spent $16K For New Outfits For Pakistan Tour
Kate Middleton reportedly spent less than $20,000 for her new outfits during her and Prince William's Pakistan tour.
The Duke and Duchess of Cambridge made an official visit to Pakistan. During their five-day tour, Middleton only spent $16,200 for her new wardrobe, which included a glittering dress by her favorite designer Jenny Packham and traditional outfits by Maheen Khan.
"Overall, Kate chose a very and simple style. The choice of fabric and style also reflected the country she visited," Karine Laudort, fashion expert commentator told FEMAIL. "Conscious of her surroundings and traditions of Pakistan, she opted for a non-ostentatious wardrobe, where less is more. The price range of every outfit has remained very affordable and in keeping with the discretion voluntarily displayed in each look."
During the tour, Middleton wore a shalwar kameez by Catherine Walker. She also donned a blue kurta and scarf by Maheen Khan. When the Duke and Duchess of Cambridge arrived at the Lahore airport, she was praised for her white shalwar kameez by Gul Ahmed.
Middleton also impressed royal fans when she opted for a monochrome look - a black and white coat by Beulah when she arrived at the Army Canine Centre in Islamabad. She paired her get-up with a matching black footwear.
Meanwhile, a netizen noticed that Middleton looked sad during the trip. According to a royal follower, despite Middleton's glamorous outfits the duchess looked unhappy.
"Kate looks so sad. Her outfits are nice but why do she look so worried?" a netizen wrote on Twitter.
However, a number of royal fans did not agree that the duchess was sad. For them, Prince William's wife is "very happy and relaxed unlike Harry."
In related news, Middleton doesn't prepare Prince William's clothes even if most wives do it. However, royal fans understand why the duchess doesn't do it.
"They are a modern couple, and very egalitarian in their relationship, which is as it should be. The idea that Kate should be laying out his clothes in addition to everything else she has going is sexist," Shelley Kesselman commented.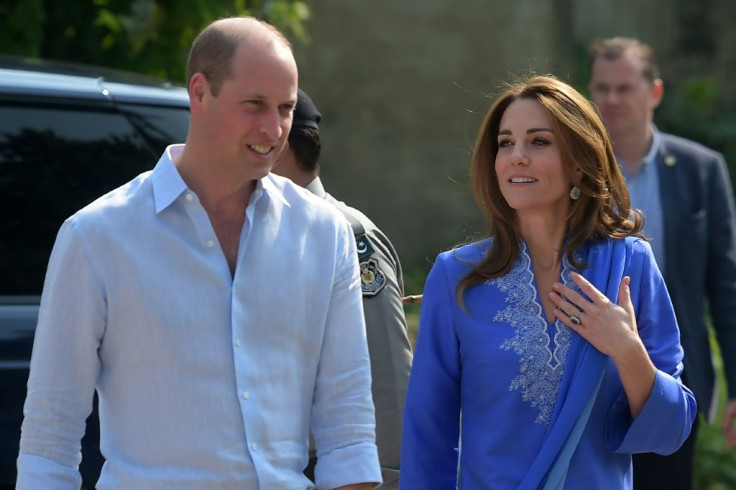 © Copyright IBTimes 2023. All rights reserved.