Kate Middleton, Prince William Packed On Rare PDA, Made Cheeky Baby Joke
Kate Middleton and Prince William were very sweet on their recent outing.
On Tuesday, the Duke and Duchess of Cambridge arrived in Cutty Sark, east London to launch a new sailing competition taking place on Aug. 9 that aims to raise money for eight of their charities. On the outing, the couple was in great spirits as they smiled and affectionately look at each other while talking about Prince Harry and Meghan Markle's baby boy.
In one of the photos shared by Express, Prince William can be seen touching Middleton's back as they walked toward the venue. The Duke and Duchess of Cambridge rarely do this since they mostly avoid physical contact when they are in public.
The couple faced the press and said that they were delighted with the arrival of baby Sussex. During the conference, Prince William made a cheeky baby joke about his nephew and his brother, Prince Harry.
"I'm very pleased and glad to welcome my own brother into the sleep deprivation society that is parenting," the royal father of three said.
"I wish him all the best and I hope in the next few days they can settle down and enjoy having a newborn in their family and the joys that come with that."
Prince Harry and Prince William were rumored to be feuding in the previous months. Body language experts also noticed how their treatment to each other had changed and how they failed to put on a united front in public.
In April, the two princes accompanied their father Prince Charles at the premiere of Sir David Attenborough's new Netflix documentary. According to Peter Clayton, both arrived in the same car but left separately.
The expert also noticed how Prince William and Prince Harry barely exchanged words and avoided eye contact. For him, their behavior on the said outing signified a "more serious falling-out."
On Easter Sunday, Prince Harry, who used to stand beside Prince William and Middleton, opted to keep distance and stood beside the Tindalls. Body language expert Judi James said that Meghan Markle's husband looked "anxious" and was desperate to avoid his big brother.
An insider claimed that Prince Harry and Prince William have already mended fences in the past weeks. From the looks of things and the way the Duke of Cambridge joked about welcoming his younger brother into the "sleep deprivation society," Prince Charles and Princess Diana's two sons have patched up their differences.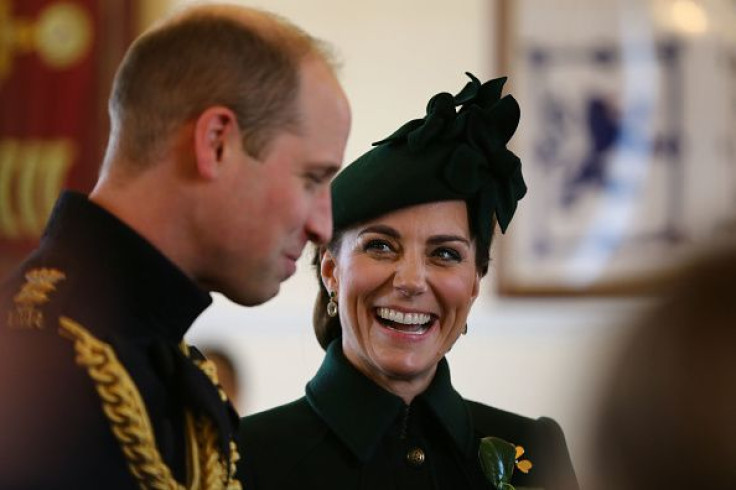 © Copyright IBTimes 2023. All rights reserved.