Kate Middleton, Roger Federer Reunite At Wimbledon Opening After Joining Ball Boys & Girls' Training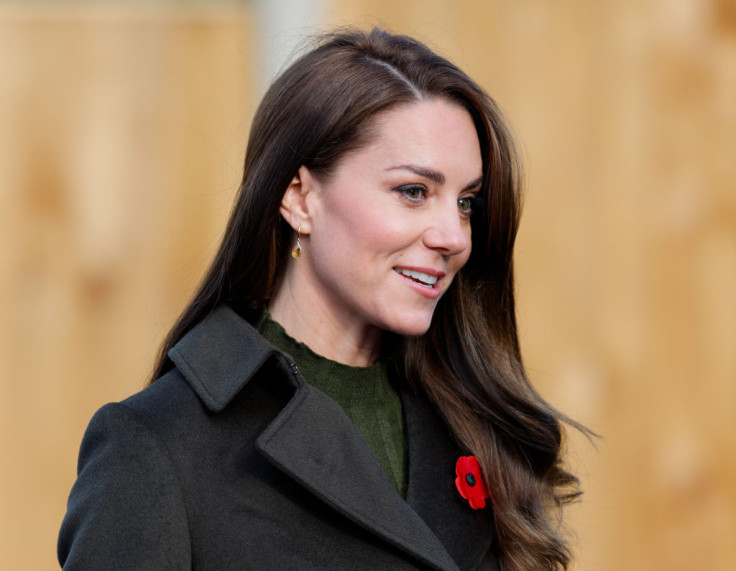 KEY POINTS
Kate Middleton looked stunning in a mint green blazer at the Wimbledon opening
She attended the event alongside former Swiss tennis pro Roger Federer
Middleton and Federer visited the Wimbledon boys and girls at a training facility weeks before
Kate Middleton attended the opening match at the Wimbledon tournament.
The Princess of Wales and the former Swiss tennis pro, Roger Federer, reunited at the Wimbledon opening Tuesday, Us Weekly reported. Middleton was photographed all smiles beside Federer while they were watching the tournament.
Middleton made a statement in a mint green blazer while sitting in the Royal Box. Middleton shared some snaps from the event on social media.
"There's nothing quite like the first week of Wimbledon. Fantastic to join the crowds watching @katiecboulter on Court 18 and @andy_murray on Centre Court," Middleton's post on Twitter read.
"And how good to see the Ball Boys and Girls putting their skills into action @RogerFederer?" he added in another post.
Middleton and Federer showed off their tennis skills when they joined the ball boys and girls ahead of the Wimbledon tournament. They also played a friendly match when they visited the Wimbledon Ball Boys & Girls training facility.
Their reunion received several reactions from the royal fans, who were happy to see them watch the Wimbledon boys and girls in action during the tournament.
"A lot of royalty in one picture," U.S. Open Tennis posted on Twitter alongside a snap of Middleton and Federer from the event.
Another added, "Even other Tennis organizations know that there's always Royalty at #Wimbledon. The Princess of Wales is always gonna show up, and with the GOAT too! #PrincessofWales #RogerFederer."
"The GOAT and the Princess of Wales hanging out at #Wimbledon. We are here for it! #PrincessofWales #RogerFederer," a third netizen opined.
Middleton previously shared some snaps during their visit to the ball boys and girls training facility. She also paid tribute to them since they play a significant role at the annual tournament.
"The unsung heroes of @Wimbledon," the caption of the post read. "The skill and dedication of the Ball Boys and Girls help make The Championships so special. They certainly taught us a few things!"
Middleton, who is a self-confessed tennis enthusiast, also spoke with the kids who trained for the event. She praised their decision to train for the sports event.
"All the discipline and everything that you've learned from here, you'll be able to take into so many other parts of your life," Princess Kate told the trainees. "That confidence and that feeling of pride being on any of the courts, actually, is such a big moment. So, it's a good choice."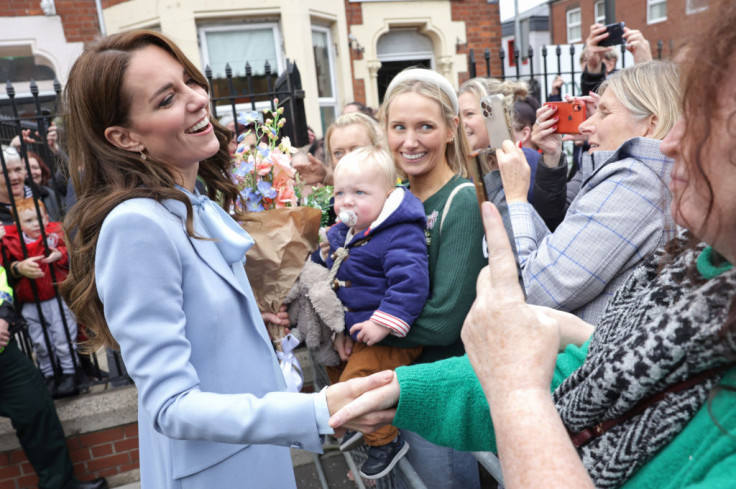 © Copyright IBTimes 2023. All rights reserved.