Kate Middleton Updates Fans About Prince George, Princess Charlotte At Royal Engagement
Kate Middleton shared a rare update on her children Prince George and Princess Charlotte.
On Tuesday, the Duchess of Cambridge stepped out for her first royal engagement of the year. She visited Islington Community Garden and bonded with kids by making pizza. During the activity, she revealed that Prince George and Princess Charlotte would be jealous if they learned about it because the two also love to make pizzas.
"They would love to come and do this with you. They will be very sad that I've been out here making pizzas with all of you and they haven't been here," Middleton said.
Middleton explained that Prince George and Princess Charlotte were in school, so they couldn't accompany her. She also revealed that her eldest son's new interest is learning about space.
Middleton added that Prince George and Princess Charlotte would love to learn outside their classroom. "It's still fun inside, but it's much better outside," Middleton said.
Prince George and Princess Charlotte returned to school a day before Middleton's birthday. The royal mom of three had to spend part of her special day without her two kids and Prince William because they were away. However, the family reunited on the latter part of the day to celebrate the Duchess of Cambridge's 37th birthday.
In 2018, Prince William revealed that Prince George was obsessed with dinosaurs. The Duke of Cambridge added that they have been learning about various species because of his son's interest in the extinct reptiles.
Kenneth Lacovara, who has the same interest in dinosaurs even when he was still a boy, said that it was normal because he often heard the same concern from other parents. He added that he was amazed at how they could remember dinosaur names. Aside from dinosaurs, kids between 2 and 6 years old are interested in vehicles including planes, trains and cars.
On the other hand, Prince William revealed during the Commonwealth Day celebration that their only daughter Princess Charlotte loves dancing. In December, it was revealed that the little princess has been taking weekly ballet lessons at a dance school in South London. Prince George shares the same passion. In fact, this is part of his Year 1 curriculum at Thomas's Battersea school in London.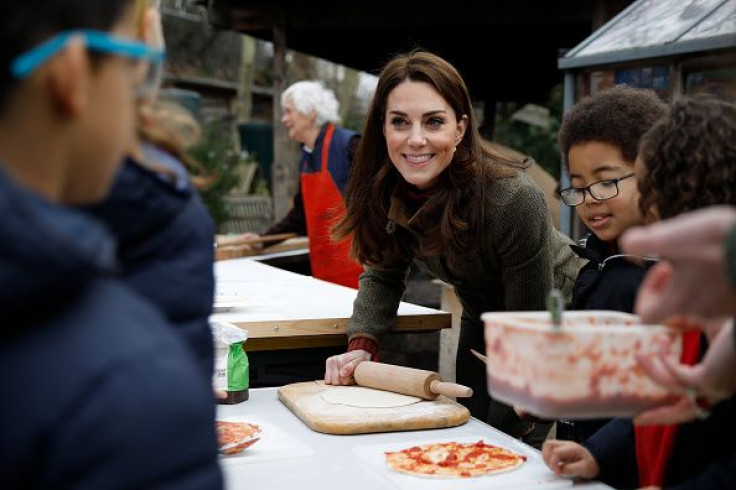 © Copyright IBTimes 2023. All rights reserved.