Kate Middleton's Brother James Is Making A Movie
Kate Middleton's brother James Middleton has decided to begin working on a massive project: a documentary film. His subject? Dogs, but more specifically, how dogs can greatly impact mental health. This film is one that is very personal for him.
Middleton has been open about his struggle with clinical depression for some time now, penning an essay for The Daily Mail, in which he describes the way he felt as "not a feeling but an absence of feelings."
"I know I'm richly blessed and live a privileged life," Middleton stated. "But it did not make me immune to depression. It is tricky to describe the condition. It is not merely sadness. It is an illness, a cancer of the mind."
There isn't a cure for this particular condition, but the Duchess of Cambridge's brother has a way to treat to symptoms: by spending time with man's best friend. He details this in a recent Instagram post.
Sources told The Sun about Middleton's mental health project, stating Middleton "credits his dogs with helping him out of his darkest days" and that will be the ultimate focus of this film. The documentary will show Middleton talking to others who suffer from clinical depression and will try and educate them on how dogs can help them through their most difficult times, along with Middleton's own personal story of how his nine dogs played a "vital role" in his recovery.
The film, titled "James Middleton's Super Dogs," is being made with production company Fulwell 73 -- the very same production company behind James Corden's "The Late Late Show."
Depression and mental health, in general, are things that both Middleton siblings care deeply about. In fact, Kate recently made a statement about children suffering from mental health issues as patron of Place2Be, according to Town and Country.
"For many children today," the Duchess said. "The world can feel a scary and daunting place." The opening statement kicked off Children's Mental Health Week earlier in Feb.
"While we might not always feel brave inside, even the smallest act—such as sharing a worry or asking for help—can be incredibly courageous. Helping children to feel confident about seeking support can have a transformational impact on their lives."
"James Middleton's Super Dogs" has no official release date at press time.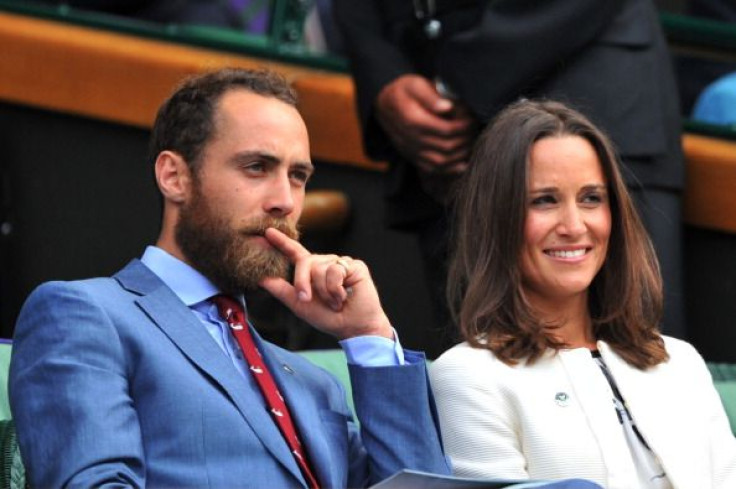 © Copyright IBTimes 2023. All rights reserved.