Kate Moss To Testify For Johnny Depp After Amber Heard Mentioned Her In Testimony
KEY POINTS
Kate Moss will testify for Johnny Depp via video link in his defamation trial against Amber Heard
Moss will be a rebuttal witness to dispel the rumor about Depp allegedly pushing her down the stairs
The supermodel will be taking the stand after Heard mentioned her name in her testimony
Johnny Depp will be calling one of his exes, Kate Moss, as a rebuttal witness in the ongoing defamation case against his ex-wife, Amber Heard.
The "McQueen" star will testify in the ongoing trial between Depp and Heard in Virginia. An anonymous source close to Depp confirmed to People that the supermodel would speak via video link Wednesday.
Depp and Moss dated in the 1990s. She was referenced by Heard, 36, when the latter testified about an alleged altercation between Depp and her sister, Whitney Henriquez, in March 2015.
While Heard was testifying under oath, she talked about the staircase incident when Henriquez was near the steps and "in the line of fire … trying to get Johnny to stop." According to the "Aquaman 2" actress, it reminded her of the rumored incident between Depp and Moss.
"[Whitney's] back was to the staircase, and Johnny swings at her," Heard testified. "I don't hesitate, I don't wait — I just, in my head, instantly think of Kate Moss and stairs."
Heard admitted that she "swung at him." She confessed that during the fight, it was the first time she had hit Depp.
"In all of my relationship to date with Johnny, I hadn't landed a blow," she said. "And I, for the first time, hit him — like, actually hit him. Square in the face."
The "London Fields" star added that Depp "didn't push my sister down the stairs." Meanwhile, Henriquez testified that Depp once hit her and "repeatedly" struck Heard.
When Heard mentioned Moss during her testimony, Depp's lawyer Ben Chew was spotted making a fist pump and smiling as he turned to the other lawyers. Many were wondering about the lawyer's reaction. People presumed that Heard mentioning Moss's name gave Depp's legal team the opportunity to bring Moss as an impeachment witness to dispel the rumored incident.
Heard also mentioned Moss when she testified for The Sun in the U.K. Depp sued the tabloid for calling him a "wife-beater."
"I remembered information I had heard [that] he pushed a former girlfriend — I believe it was Kate Moss — down the stairs," Heard previously testified while describing the staircase incident, The New York Post reported. "I had heard this rumor from two people, and it was fresh in my mind."
Depp's bodyguard Travis McGivern also spoke about the staircase incident when he took the stand as Depp's witness. He had a different account from what Heard and her sister shared. According to him, Heard threw a Red Bull can at Depp and "I saw a closed fist contact Mr. Depp in the left side of his face. That was Ms. Heard's first. "
Depp is suing Heard for the 2018 op-ed she wrote about surviving domestic violence. The "Fantastic Beasts" actor claimed that even if he was not mentioned, it tarnished his name and ruined his career.
Both Depp and Heard's lawyers will give their closing statements in the case on Friday.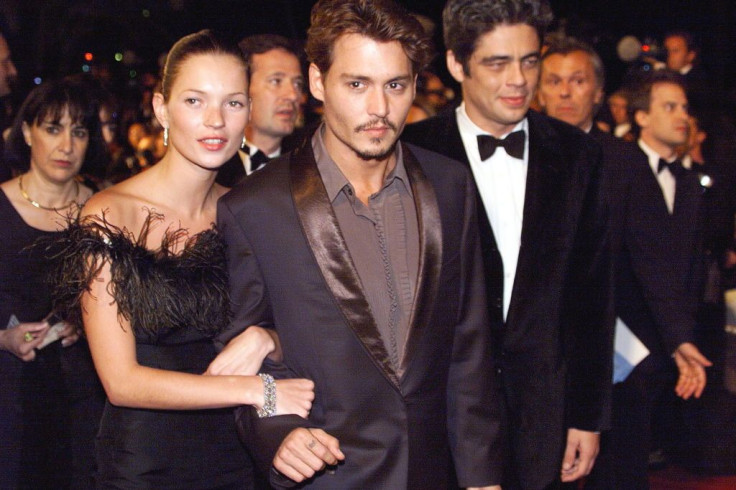 © Copyright IBTimes 2023. All rights reserved.
FOLLOW MORE IBT NEWS ON THE BELOW CHANNELS