Johnny Depp's 'Unprofessional Behavior' Hurt Career Before Amber Heard Drama, Ex-Agent Says
KEY POINTS
Johnny Depp's former agent said the actor's star began to dim after 2010 because of his "unprofessional behavior"
Tracey Jacobs claimed Depp's reputation "worsened over time" as he kept showing up late to set and word spread of his drug use
Another former agent of Depp's believes Heard's accusations directly resulted in the actor losing professional opportunities
Johnny Depp's "unprofessional behavior" caused his career to suffer years before his troubles with ex-wife Amber Heard became public, his former talent agent testified Thursday in a videotaped deposition.
United Talent Agency's Tracey Jacobs told jurors in Depp's ongoing defamation trial against Heard that the "Pirates of the Caribbean" star's career and finances were already in trouble before Heard accused him of domestic violence in 2016.
Depp "became the biggest star in the world" during the three decades Jacobs represented him in Hollywood, the talent agent said. However, she claimed Depp's star began to dim after 2010 because of his "unprofessional behavior," which included drug and alcohol abuse and "showing up late to set consistently on virtually every movie," Entertainment Weekly reported.
"It worsened over time," she said of his reputation. "Initially, crews loved him because he was always so great with the crew, but crews don't love sitting around for hours and hours and hours waiting for the star of the movie to show up. And it also got around town, I mean people talk, it's a small community, and it made people reluctant to use him toward the end."
Jacobs testified that she had to fly to Australia twice during the filming of "Pirates 5" to deal with issues relating to the actor's behavior on the set.
The testimony seemed to clash with Depp's allegations against Heard that a December 2018 op-ed his ex-wife wrote in The Washington Post destroyed his career and reputation, according to The Hollywood Reporter.
Depp claimed that he lost his starring role in the "Pirates of the Caribbean" franchise shortly after the op-ed — which didn't mention him by name but described "domestic abuse" in a time frame consistent with their marriage — was published.
"For nearly 30 years, Mr. Depp built a reputation as one of the most talented actors in Hollywood, a respected artist whose name was associated with success at the box office. Today, his name is associated with a lie, a false statement uttered by his former wife," his lawyers said during their ongoing trial in Virginia.
Christian Carino, another former talent agent of Depp's, also contradicted Jacobs' statements, testifying that he believes Depp's reputation remains intact as "one of the finest actors of his generation" but that Heard's accusations directly resulted in him losing professional opportunities.
"My opinion is that Amber's accusations would have had the most dramatic impact on his off-screen reputation," he told the court, noting that he's "not talking about any one specific accusation."
Tina Newman, a production executive at the Walt Disney Studios, denied that Disney fired Depp from the "Pirates" franchise due to Heard's op-ed. But Depp's talent manager Jack Whigham testified in the trial that he and producer Jerry Bruckheimer "were lobbying" to make a sixth "Pirates" movie with Depp happen, but that "it became very clear in early 2019 that it was over."
Meanwhile, Jacobs also testified that Depp was in "financial desperation" by January 2016 and came to the agency asking for $20 million. "The question was not asked as a loan," she was quoted as saying by The Strait Times.
Jacobs said her partners told Depp that the company was "not a bank," but they did help him secure a loan through Bank of America.
When asked why Depp fired her in 2016, the talent agent said, "I really don't know. All I know is that he terminated essentially everyone in his life."
The trial continues.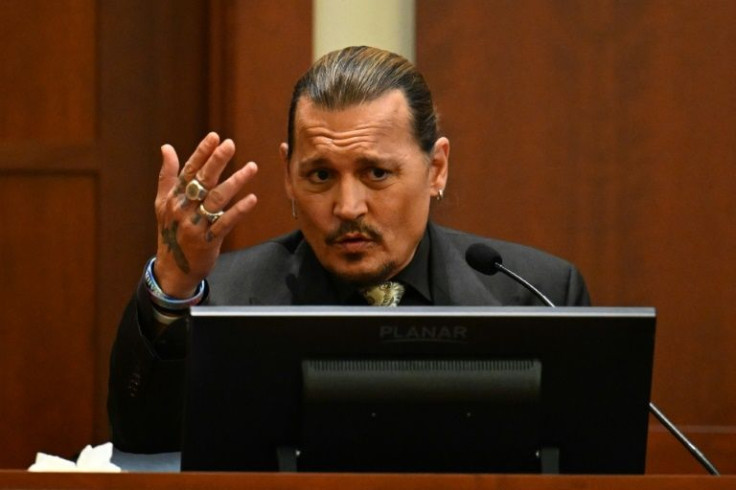 © Copyright IBTimes 2023. All rights reserved.