Katy Perry Divorce: Why Did Russell Brand File for Split? All the Details on Celeb Divorce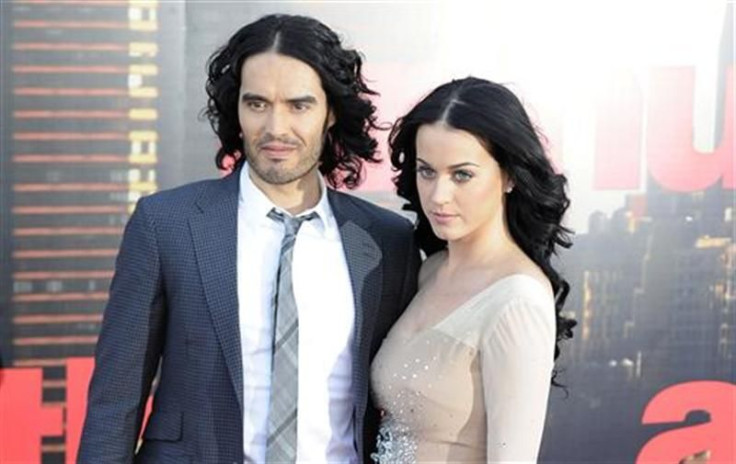 Fans of Katy Perry and Russell Brand were shocked yesterday when reports surfaced that comedian Brand had filed for divorce from the Firework singer, citing irreconcilable differences.
Sadly, Katy and I are ending our marriage, Russell Brand said Friday. I'll always adore her and I know we'll remain friends.
The couple had been married only 14 months, and rumors immediately began to fly concerning the divorce. Did Brand cheat on Perry? Did he really tell the singer to tone it down? What was the source of their alleged massive fight just before Christmas?
So far, two big stories have emerged amid the wreckage of the Perry-Brand divorce rumors. In one version, sources claim that Perry pressured Brand to file for divorce after their marriage began to fall apart, worried that if she instigated the process she would offend her evangelical parents.
In an alternate story, however, other sources insist that the divorce was Brand's idea after getting fed up with Perry's partying lifestyle... and that his wife was blindsided by the news that he was planning to divorce her.
'It just wasn't there.'

According to sources for TMZ, Katy Perry, 27, and Russell Brand, 36, knew the relationship was on the rocks some months ago. The pair tried valiantly to save the marriage, but by December it was clear that their feelings for each other had changed.
It just wasn't there, sources report, quite a change for Brand's effusive declaration on the Ellen DeGeneres show earlier this month that he would love Perry perpetually... till death do us part.
These same sources say that the reason Katy Perry and Russell Brand were apart for the holidays (and both out of town) was so that the soon-to-be-divorced couple could avoid local paparazzi when the papers were filed.
But if the split was a reasonably amicable one, as Brand claims, then why did Perry make him be the one to file for divorce?
According to these same sources, Katy Perry asked her husband to be the one to divorce her due to her religious beliefs and the beliefs of her devoutly Christian parents.
Since Perry was raised by evangelical Christians, she was brought up to believe that divorce is wrong, a belief that her parents still hold dear. As a result, she didn't want to be the one to officially end the marriage, and asked Brand to do it for her.
Brand to Perry: 'Tone it down.'
Another rumor about the Katy Perry divorce, however, has quite a different explanation for the split. This is the version where Perry is the one to blame... and ends up completely blindsided by Brand filing for divorce.
According to reports by The Daily Mail, Brand, a recovered drug and sex addict, had trouble supporting Katy Perry's party lifestyle, like her 24-party in Rio earlier this year.
When the couple first got married, Brand credited Perry with giving him the strength to overcome his addictions, and for giving him a life outside of work. For a long while, what I do professionally was all that mattered to me really, he said. Now I think, well, whatever I do, I'll just go back to her, and that's incredibly comforting.
But as the couple's marriage began to be strained by their jet-set lifestyles, Perry's love of partying began to irk the ex-addict, and sources claim he had issues with Perry's friends, like fun-loving singer Rihanna, as well.
Sources now claim that Brand told Perry to tone it down a few months back, but that the singer brushed him off. Since Katy Perry has yet to comment on the divorce, some news sources speculate that Brand may have filed the divorce papers without telling her. The court document does not list a date of separation.
Did Distance Drive Them Apart?

Whether or not Perry was the one pushing for the divorce or the one devastated by the news, another factor comes into play when examining their marriage.
With the couple's conflicting schedules and frenzied lifestyle, some estimates indicate that the pair spent only about a month and a half together out of their 14 months of marriage. Brand and Perry were reportedly having daily conference calls with a relationship therapist about the distance issue before the wedding even took place.
No Pre-Nup Spells Trouble For Divorce
Now that divorce proceedings are underway, however, a new issue has emerged: the possibility that Katy Perry and Russell Brand didn't get a pre-nup.
Court documents show that when Brand filed for divorce, he asked that each party pay their own attorney fees and that rights to the couple's community property assets be determined as the papers go through.
This suggests that the pair failed to make a pre-nuptial agreement before getting married, and that Katy Perry's massive fortune may end up significantly dented once the divorce is over.
And one need only look at the Kobe Bryant divorce to see where lack of a pre-nup can get celebrity couples into trouble.
© Copyright IBTimes 2022. All rights reserved.
FOLLOW MORE IBT NEWS ON THE BELOW CHANNELS