Keegan-Michael Key Reacts To Jordan Peele's Oscar Win For 'Get Out'
One of the big questions on everyone's mind during the Oscars on Sunday was whether or not fan-favorite "Get Out" would win in any of the categories it was nominated. It did. Jordan Peele accepted the award for Best Original Screenplay for the film and social media went crazy.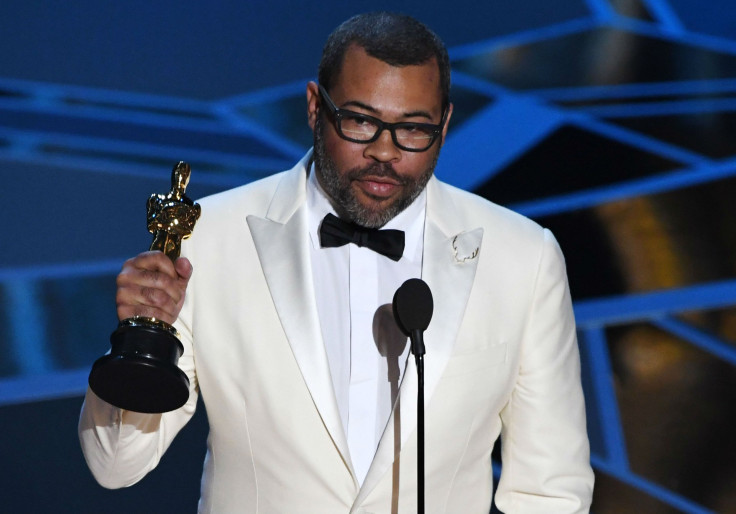 No viewer was more excited for Peele, though, than his friend and showbusiness partner, Keegan-Michael Key. The two created the half-hour comedy "Key and Peele" together, working on it from 2012 to 2015. They also worked on "Keanu" and "Storks" together. So, it was no wonder that Key literally jumped for joy when Peele won.
Director and producer Ben Winston got a photo of the epic moment, featuring Key with his arms raised high up over his head and his mouth hung open, with Colin Hanks standing next to him, cheering almost as hard.
Key also took to his own Twitter account to share his congratulations, even creating the hashtag "OscarsSoPeele" just for the newly-minted Oscar-winner. Peele had a little something to share to his page, too, simply writing, "I just won an Oscar, WTF?!?"
The two are always supportive of each other, not just with the projects that they clearly work on together, but also the ones that they seemingly do separately, like "Get Out." While movie was Peele's project, with him writing and directing it, Key also had a very small role in the film. He played an NCAA prospect, which was an uncredited character.
With the way the two stand by each other's side and cheer the other on, it's clear that there are still a lot more great projects to come from the two of them.
The 2018 Oscars air Sunday at 8 p.m. EST on ABC. Learn how to live stream the show HERE.
© Copyright IBTimes 2023. All rights reserved.