'Keeping Up With The Kardashians: About Bruce': Scott Disick And Kourtney Kardashian Worry About How To Tell Their Children About The Transition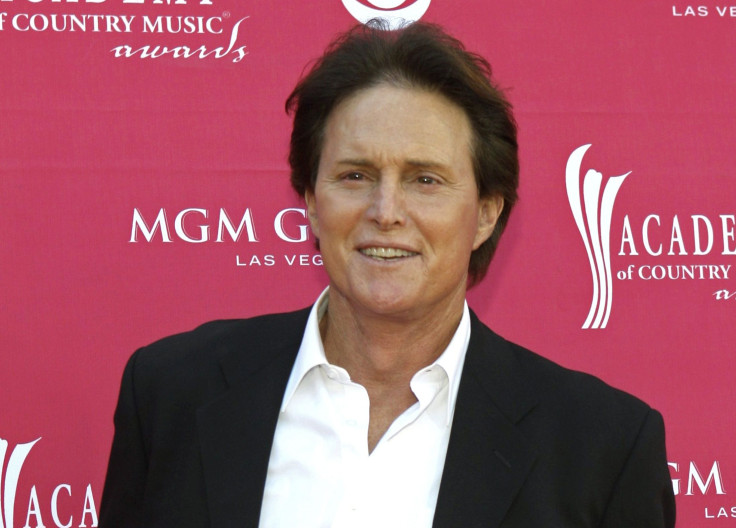 In the two-part E! special "Keeping Up With the Kardashians: About Bruce," Scott Disick and Kourtney Kardashian talk about their relationship with Bruce Jenner and how they feel about his transition into a woman. The couple also talk about their kids and how they will handle telling them about Bruce and what he's going through.
Scott's Relationship With Bruce
Bruce Jenner has six biological kids and four stepchildren. His fatherly duties also extend to Scott Disick, Kourtney Kardashian's long-term boyfriend and father of her three kids. Scott says that Bruce is not his biological father or his stepfather but he has known him for a very long time and he cares for Bruce. He says that it's difficult to hear that Bruce was going through something for such a long time and he wants Bruce to finally be happy. He says that nobody told him anything about Bruce and his gender identity crisis until recently. He says everyone knew but him. He admits that he would have wanted to know sooner so that he could have been there for Bruce.
Scott admits that he felt a little disconnected from Bruce over the years and he finally understands why. He says that he always felt insecure about his relationship with Bruce and now that he knows about Bruce's secret, he's also more comfortable and less insecure. Scott sits down with Bruce and the two of them talk about the situation. Scott asks Bruce about all the changes and if Bruce will no longer be the macho guy who enjoys all the sports and manly hobbies he used to like. Bruce says that just because he is transitioning, it doesn't mean that he will no longer like all the fun things he used to enjoy, like car racing.
Kourtney's Relationship With Bruce
Kourtney is the oldest Kardashian child and she says that Bruce was very emotional when he was talking to her about his transition. She says that his biggest concern was hurting his children, biological or otherwise. She says that Bruce doesn't really know what his exact plans for the future are but when she sits down with him and her sisters, it was Kourtney who asks about the details. Bruce talks about his plastic surgery and all the various steps in his transition that he was previously unable to tell his family. Kourtney squeezes the information out of him and asks about details the others might have been afraid to ask.
Bruce As A Grandfather
Kourtney and Scott now have three children. Five-year-old Mason is the one that they are most concerned about at the moment because he already knows Bruce as his grandfather. Scott expresses his concern about the future when Mason starts asking about what happened to the grandfather he used to know. Kourtney also wants to wait and see what Bruce ultimately decides on. She doesn't want to talk about the transition in front of her children yet now that everyone is still so confused. She wants to avoid confusing her kids but she also doesn't want them to hear about it from school or other people.
Both Scott and Kourtney agree that they should be the ones to tell their kids and they can do it in such a way that it will be seen as a positive life lesson rooted on acceptance and love. Scott thinks that everyone in the family should meet the female version of Bruce in their own time when Bruce and everyone else is ready.
For questions/comments regarding the article, contact: c.caparras@ibtimes.com.au.
© Copyright IBTimes 2023. All rights reserved.