Keith Olbermann Calls Trump 'Pig' For Downplaying Gun Control After Texas Shooting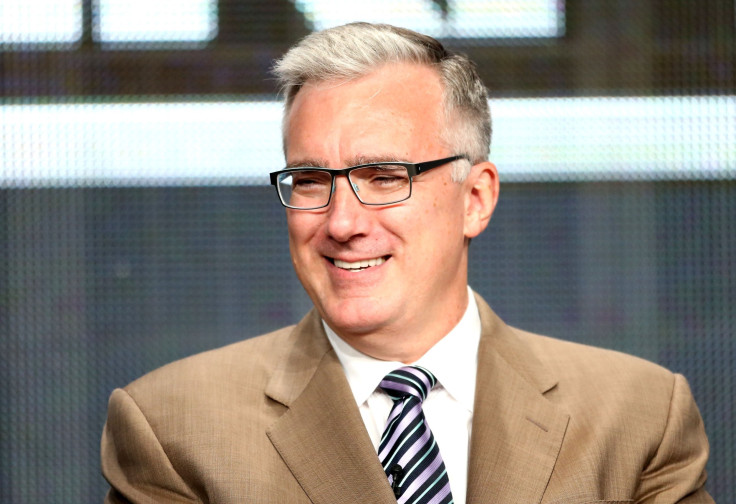 Political commentator and host of GQ's political webshow "The Resistance" Keith Olbermann lashed out at President Donald Trump on Monday, calling him a "pig" after the latter invoked God instead of blaming lack of gun control laws for a shooting in a church in Texas on Sunday that claimed 26 lives.
Olbermann's tweet came following Trump's refusal to attribute the shooting in the First Baptist Church in Sutherland Springs to the prevalent issue of gun control in the United States.
When the attack took place on Sunday, the POTUS was in Japan as part of his 12-day Asia trip. Following the shooting, Trump took to Twitter and expressed his condolences and offered prayers for the lives lost in the shooting.
During a scheduled joint conference with Japanese President Shinzo Abe on Sunday, Trump condemned violence in a sacred place, calling the shooting an "act of evil."
"Americans will do what we do best: we pull together and join hands and lock arms and through the tears and sadness we stand strong," Trump said, adding that "I think mental health is the problem here. This isn't a guns situation."
Trump made it clear that the only one who should be blamed for the horrific attack was the "deranged" gunman, who was fatally shot by the police and latter succumbed to a self-inflicted wound.
"Fortunately somebody else had a gun that was shooting in the opposite direction otherwise it (wouldn't) have been as bad as it was," the president said. "It would have been much worse. But this is a mental health problem at the highest level. It's a very, very sad event."
The president's son, Donald Trump Jr., however, backed his father's remarks and hit back at Olbermann for his less-than-polite rhetoric. He mocked Olbermann's tweet, saying that it would not matter if the shooter was of a different religion or skin color since he was already dead.
Olbermann not only faced backlash from Trump Jr., but also from many supporters of the president, who called out the political commentator on social media.
"Take your meds, Keith. Where is your outrage about the endless murders of minority citizens in Chicago, run by your filthy Dem cronies? #Trump," Tweeted one user, while another wrote: "How do you know that, you imbalanced, self-serving psychopath? Move out of America. We don't want you here. Ever. Not even your grave."
This is not the first instance that Olbermann has taken a dig at the president; he is known for publicly attacking members of the Trump administration as well as other Republicans who stand in support of the POTUS, via social media as well as his show and other platforms.
A recent attack from Olbermann focused on Special Counsel Mueller's Russia investigation, that has led to Trump's former campaign manager Paul Manafort and his business associate Rick Gates being forced into house arrest.
Olbermann has also published a book which is titled "Trump is F------ Crazy (This is Not a Joke)."
© Copyright IBTimes 2023. All rights reserved.