Kendall Jenner Ditches Ben Simmons For Ex Jordan Clarkson On Recent Outing
Are Kendall Jenner and Ben Simmons no longer together? If the fashion model's latest outings are to be considered, it seems she and the Philadelphia 76ers player are no longer romantically involved.
Apparently, the "Keeping Up With the Kardashians" star was recently spotted hanging out with ex Jordan Clarkson at Travis Scott's Cactus Jack-themed birthday party in Los Angeles.
An eyewitness took a photo of Clarkson and shared it with SportsGossip.com as receipt to the Cleveland Cavaliers player's reunion with Kylie Jenner's sister. The two of them actually dated from 2016 to 2017. Interestingly, Kendall also spent time with another ex earlier in the week.
Apart from Jordan, Kendall was also spotted with her other ex-boyfriend, Detroit Pistons player Blake Griffin last weekend. The two dated from August 2017 to early 2018. And they reunited recently while Simmons was focused on his team's game against the Raptors.
Both Jenner and Simmons haven't confirmed or denied the status of their relationship. Sources say that may have already called it quits, or they're just taking a break. They haven't been seen together for more than a month now.
The last time that they spent time together was back in March when they were spotted shopping for vacuum cleaners at Best Buy in Wegman's shopping center in Cherry Hill Mall in New Jersey. They were also seen grabbing a meal at Grand Lux afterward.
IBT previously learned that many deem Jenner and Simmons' romance "cursed." They jumped to this conclusion after noting what happened to the basketball players the Kardashian ladies dated in the past.
Kim Kardashian married Kris Humphries, but their marriage was short-lived. Khloe Kardashian married Lamar Odom and their marriage ended in divorce as well. Khloe then went on to date Tristan Thompson, but she broke up with him after giving birth to their daughter, True, because of his cheating scandal.
Meanwhile, a Change.org petition was made in the wake of Jenner and Simmons' romance. The petition was asking for Kendall to be banned from the Wells Faro Center since her presence could distract Simmons from performing well during the games. It amassed more than 10,000 signatures, but it failed to reach the 15,000 target.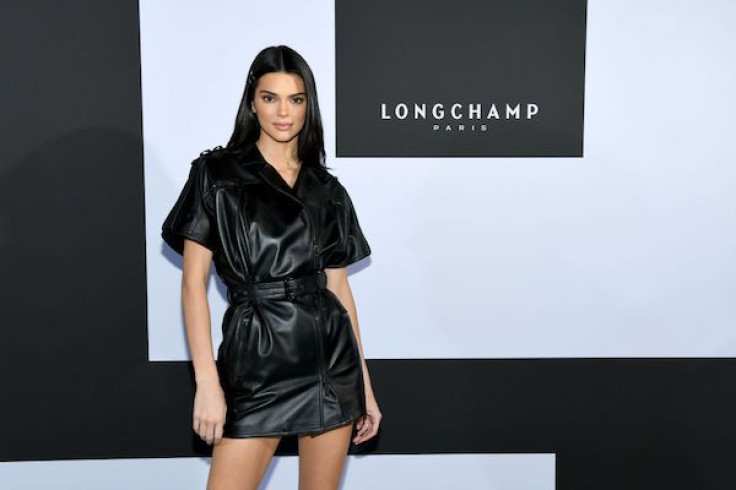 © Copyright IBTimes 2023. All rights reserved.