Kendall Jenner Pregnant With Scott Disick's Baby? Rumor Is False, Rep Says [PHOTO]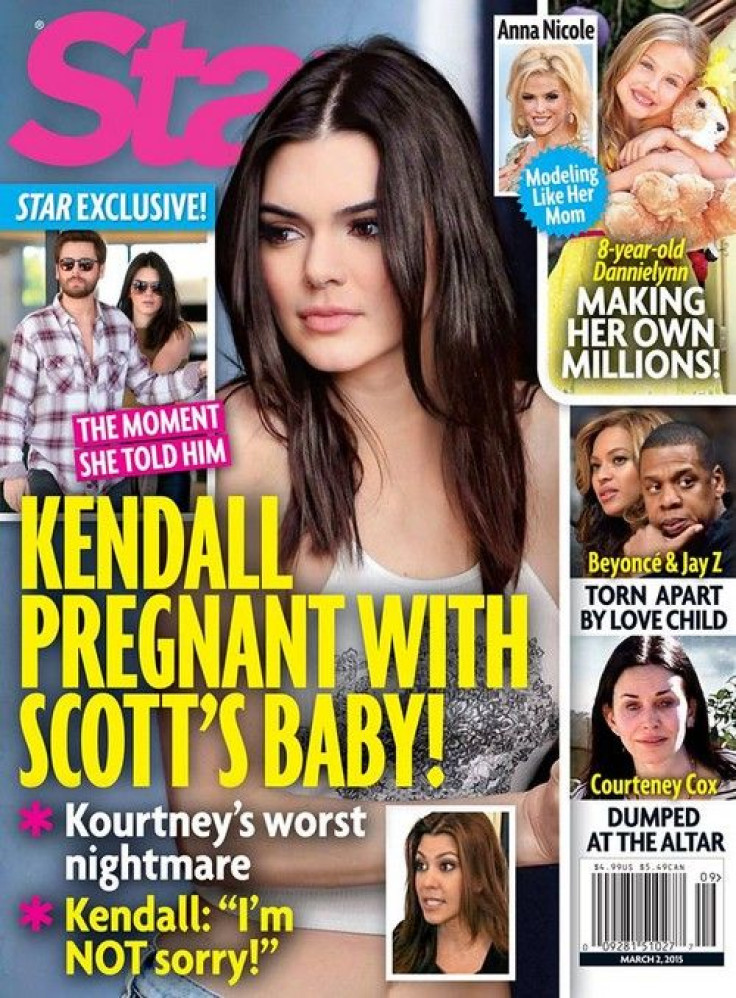 It's hard for the Kardashians to deny that Scott Disick and Kourtney Kardashian, the mother of his three children, have a tumultuous relationship. But one thing his rep can definitely confirm: Disick and his longtime girlfriend's half-sister Kendall Jenner are not expecting a baby together, Rumor Fix reported.
The rumor erupted after Star magazine claimed the runway model, 19, was pregnant with the entrepreneur's fourth child with the headline, "Kendall Pregnant With Scott's Baby!" It's apparently Kourtney's "worst nightmare" and Jenner isn't "sorry," the magazine cover claims.
Kourtney, 35, feels "confused, hurt and terrified Scott is going to leave her," Star claimed, according to Rumor Fix. Her family is laughing the rumor off, but it has just infuriated Kourtney more. "By laughing the issues away, Scott and Kendall are actually rubbing their flirtation in her face," a source reportedly said to the magazine.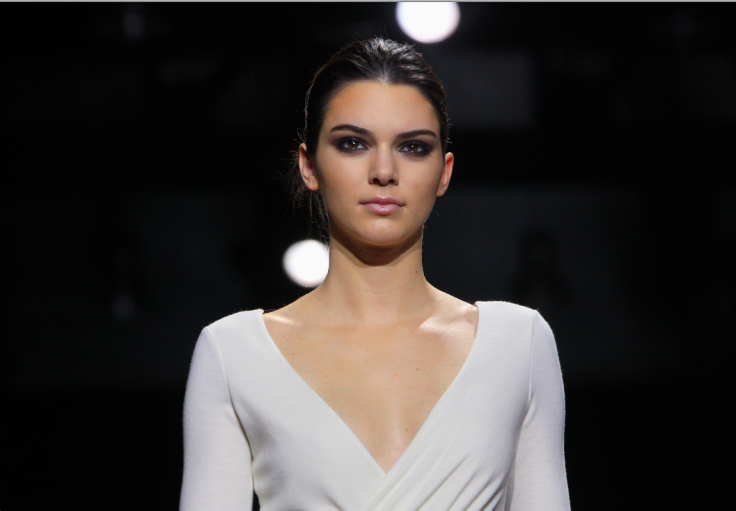 The rumor that Jenner and Disick were more than friends emerged last month. The only thing that seems to be true is that Kourtney's family members talked about the gossip on social media. Khloe Kardashian, 30, was the first one to take to Twitter. Instead of writing the rumor was ridiculous, she said she was upset the story wasn't that she and her pseudo-brother-in-law were the ones fooling around behind her older sister's back.
"I'm really pissed about this whole @KendallJenner and @ScottDisick thing!! Scott, I thought it was you and I that was having the affair!" Khloe wrote. She followed that message with another one, but this one was directed solely at Disick. "Scott is such a THOT! These hoes really ain't loyal!! Huh?!?! D--- Gina!!! D---!!!"
Disick, 31, sent a message to Khloe to let her know she is his one and only. "Don't worry @khloekardashian you will always be my number 1," he wrote. The tweets were liked and shared thousands of times from their millions of followers.
No one in the Twitter exchange mentioned Kourtney and the mother of three did not send out a message of her own during their conversation.
Follow me on Twitter @mariamzzarella
© Copyright IBTimes 2023. All rights reserved.