Kevin Federline's Lawyer Addresses Sam Asghari's 'Attack,' Claims Britney Spears' Kids Miss Grandfather Jamie
KEY POINTS
Kevin Federline's lawyer said Britney Spears' new husband Sam Asghari "doesn't know what is going on in" Federline's household
Lawyer Mark Vincent Kaplan defended Federline, claiming that his client "has been working" and that raising six children is a "full-time job"
Asghari previously lashed out at Federline after the former dancer made certain claims about Spears' relationship with her sons
Kevin Federline's lawyer has addressed his client's heated situation with Britney Spears and her husband Sam Asghari.
After Asghari slammed Federline for speaking publicly about the pop star and their kids, Federline's attorney Mark Vincent Kaplan shared his thoughts on the matter with a photographer who interviewed him outside Craig's restaurant in West Hollywood Monday.
"Kevin understands Sam is Britney's new husband. Sam is not going to take a position against Britney. He respects him for standing up for his wife and doesn't take it personally," Kaplan told the photographer in a video published by TMZ. "Sam really doesn't know Kevin. He doesn't know what is going on in Kevin's household.''
As for Asghari's claim that the former backup dancer doesn't work, the attorney said, "That is just an attack that Kevin is not going to dignify with a response."
Kaplan went on to defend Federline, claiming that his client "has been working throughout" and that raising six children is a "full-time job."
Aside from his two sons with Spears, Sean, 16, and Jayden, 15, Federline also shares daughters Jordan, 11, and Peyton, 8, with his wife Victoria. He is also dad to Kori, 20, and Kaleb, 18, whom he shares with ex Shar Jackson.
Asghari defended Spears after Federline, who was married to the singer from 2004 to 2007, claimed in a soon-to-be televised interview with ITV News that their two sons haven't seen their mom in months, skipped her June wedding to Asghari and deliberately chose to avoid her, partly because of her partially nude social media posts.
In an Instagram Story post Saturday, Asghari pointed out that the images and videos she shares online are more "modest" than those shared within advertisements and by others.
"There is no validity to his statement regarding the kids distancing themselves and it is irresponsible to make that statement publicly," the 28-year-old continued. "The boys are very smart and will be 18 soon to make their own decisions and may eventually realize the 'tough' part was having a father who hasn't worked much in over 15 years."
He also seemingly threw shade at the fact that Federline receives child support from Spears, adding that his "gravy train will end soon [which] probably explains the timing of these hurtful statements."
He concluded his statement by saying, "I will not comment on this matter except to say I have a job."
Meanwhile, Federline's lawyer also claimed to the photographer Monday that Spears' sons miss their grandfather Jamie Spears and could reunite with him in the near future.
"That's their grandfather. Of course, they do [miss him]," Kaplan claimed. "But you know, the restraining order is going to expire on its own terms fairly soon and they'll be able to be reunited."
Federline sought an order of protection from a court for his sons after Jamie allegedly got into a physical altercation with Sean, who was 13 at the time, in August 2019.
However, Federline claimed in his new interview that he would welcome Jamie back into his sons' lives if this is what they wanted. He also said that he believes the conservatorship that Spears was put under by her father "saved" her.
The conservatorship, which the singer previously alleged in court was abusive at the hands of Jamie and her other conservators, was terminated in November 2021 after nearly 14 years.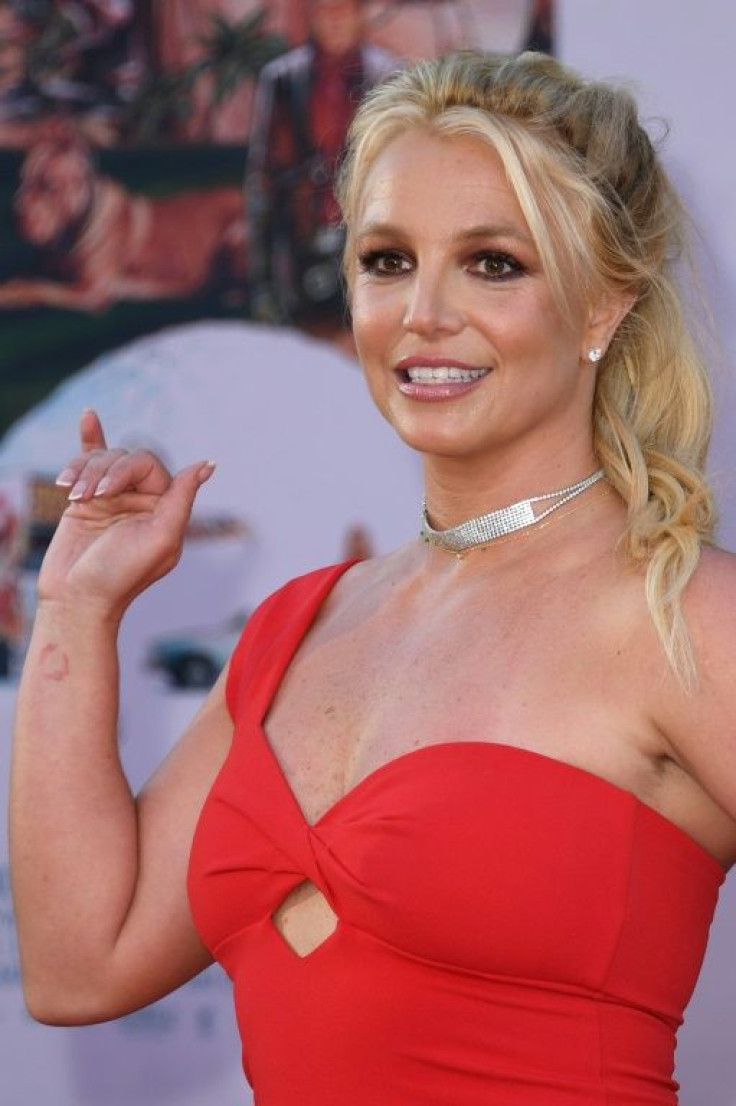 © Copyright IBTimes 2022. All rights reserved.
FOLLOW MORE IBT NEWS ON THE BELOW CHANNELS