Khloe Kardashian Hints At Pregnancy While Talking About Baby Elephant? [WATCH]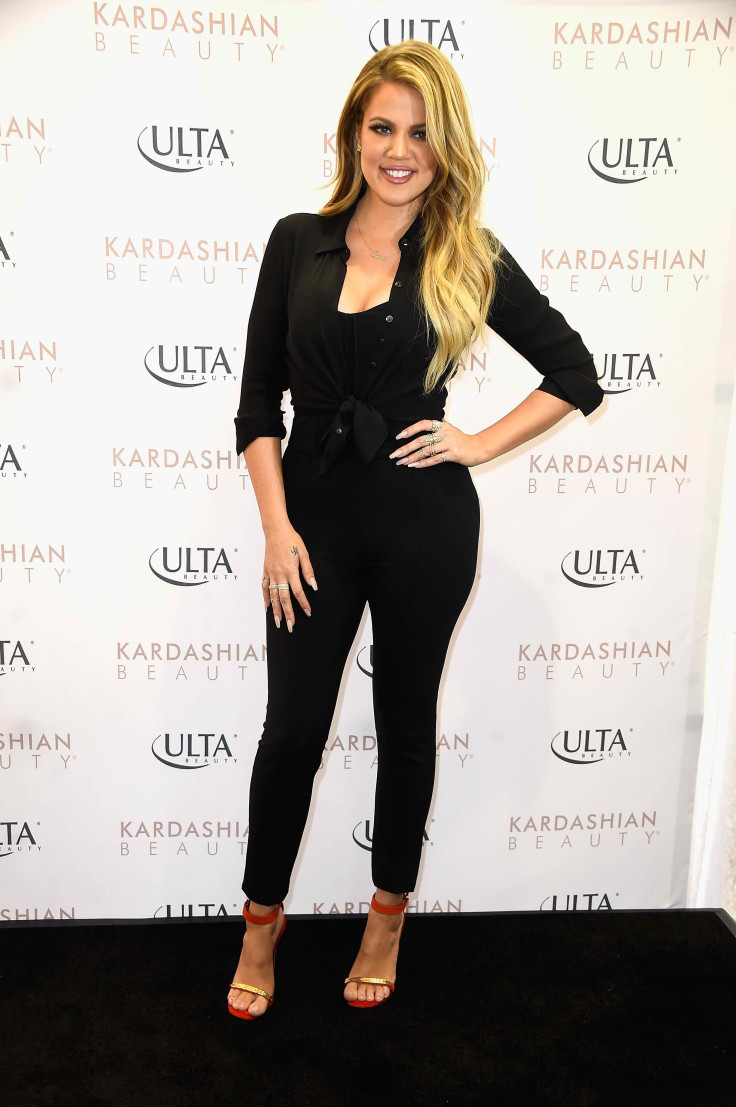 Khloe Kardashian has not shown her baby bump yet, but she openly talks about a baby elephant.
On Sunday, the "Keeping Up With the Kardashians" star shared a clip featuring her and her sister, Kendall Jenner, watching a family of elephants on her smartphone on Instagram.
"Aw this baby elephant fell into this pool, and these two big elephants went to save it," Khloe tells Kendall about the video they are watching. "Aw, the daddy is like running. That is so cute," she adds.
The E! personality seemed to tease her pregnancy by talking about the baby elephant amidst the pregnancy news plaguing her for months. After all, she doesn't share every video she watches on her phone on social media.
Meanwhile, a number of Khloe's fans can relate to the video. But some reacted to Kendall's statement about loving animals. "Awww yes you love them so much you and your family proudly walk around in their fur!!!" one fan commented. "If you loved animals you wouldn't wear fur and leather," another follower agreed.
While some users criticized Kendall's statement, some were after Khloe's baby bump. "Wish u wernt ashamed of being pregnant we wanna see your growing bump," sarah_l_conway wrote.
The "Revenge Body" star has been sharing snaps of her lately on social media. However, many notice that she has been keeping her midsection out of the picture. On Friday, Khloe shared another photo of her in dark grey sleeveless shirt. "The many moods of KoKo! Today I'm all about the smiles! It is Friday after all," she wrote in the caption.
On Thursday, Khloe also shared three photos of her in sky blue sports bra, but she kept her tummy out of sight. Her half-sister Kylie Jenner, who is also rumored to be pregnant has been doing the same on her social media posts. The "Life of Kylie" star would either keep her midsection out of sight or hide it in oversized tops.
Despite Khloe's effort to hide her baby bump, some are seeing pregnancy clues. "If you look at how the bottom of her bra stretches out a little, you can totally tell she's pregnant. I'm so excitdd," one fan wrote.
Khloe and Kylie have not addressed the pregnancy news yet. Meanwhile, Kim Kardashian already announced that she is expecting her third baby via surrogate. Although Khloe is mum about her bun in the oven, she already hinted that she and her boyfriend, Tristan Thompson, are eager to start their own family.
"He wants to have like, five or six kids with me, and that's lovely. We could start at one and then grow from there. But now, knowing I'm not on birth control, it's really scary. It's like a really big step," Khloe said. "I am really, really excited about my future with me and Tristan. We 're doing so well, and I'm looking forward to see where all that goes."
© Copyright IBTimes 2023. All rights reserved.