Kim Kardashian Finds Husband Kanye West's Money Related Twitter Messages Funny, Source Says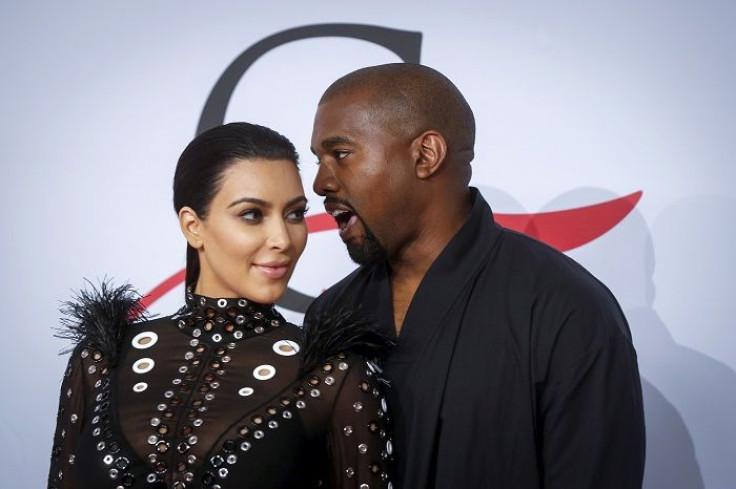 Kanye West made headlines with his recent Twitter messages that tackled a range of topics from his new album "Life of Pablo" to money matters, including a huge personal debt. There were reports that Kanye's wife Kim Kardashian was not too pleased with the singer over his Twitter posts, however, a source has confirmed that the TV personality was not angry with her husband.
A source close to the couple told E! News that the "Keeping Up with the Kardashians" star was not mad at husband Kanye over his social media posts. The source shared that Kim found the stories related to Kanye's money problems "so funny because it's all kind of inaccurate." Even the rapper was said to have found the situation amusing. "Kanye laughs and thinks it's funny when he tweets and doesn't care what people say," the source stated.
Kanye's Twitter messages became a hot topic when he shared on Valentine's Day that he had "$53 million in personal debt" and even asked Facebook's CEO Mark Zuckerberg to invest $1 billion in his ideas. This was followed by several Twitter posts where he clarified that he has the personal financial means to take care of his loved ones and that he can "buy furs and houses for [his] family."
Kanye also explained that he needed "access to more money" so that he can "bring more beautiful ideas to the world." He even stated of a rule where people with money use financial resources from other people to fund their activities or business endeavors.
Following the musician's social media posts, several reports hinted that Kim was not happy with Kanye's Twitter outbursts. Some even speculated that their marriage was on the rocks and that Kim has even threatened to divorce Kanye given his recent behavior. The divorce news was reportedly denied by Kim's representative.
Meanwhile, Kanye's social media messages confused many of his fans. He also took to Twitter to acknowledge that fact when he stated, "I know I confuse you guys sometimes but please bare with me."
I know I confuse you guys sometimes but please bare with me.

— KANYE WEST (@kanyewest) February 15, 2016
© Copyright IBTimes 2022. All rights reserved.
FOLLOW MORE IBT NEWS ON THE BELOW CHANNELS