Kim Kardashian and Kris Humphries' $65,000 Gift Registry: Halloween Wedding?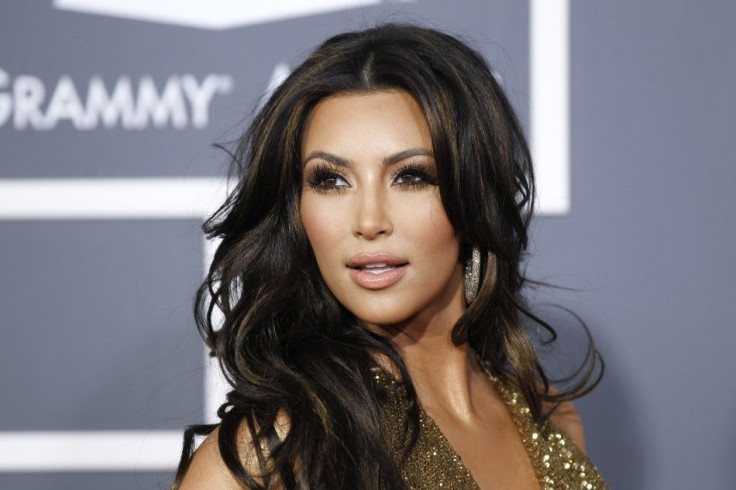 Reality star Kim Kardashain and her fiancée, NBA star Kris Humphries, are counting on their well-heeled friends to fulfill their registry of extravagantly priced wedding gifts.
Hermés dinnerware, a $1,650 coffeepot, and multiple four-figure Baccarat vases are among the highlights of the whirlwind lovebirds' online registry at Geary's Beverly Hills - which totals over $65,000.
So far, there are only a small handful of completed registry items - a couple of Baccarat jars, a Baba Vicaro bowl - leaving most of it still up for grabs. We wonder who will buy the happy couple a $7,850 Baccarat vase, or an $1,100 ashtray (also, doesn't Kim despise cigarette smoke?)
While asking for gifts this outrageously priced is an etiquette faux pas (unless every one of your friends is rich and famous, which may be the case here), the selected items are not as tacky as one might expect, considering the bride-to-be is famous for a sex tape and wears liquid eyeliner two inches strong for a trip to Starbucks.
The Hermés dinnerware, for one, is quite lovely and is among the least offensively priced items on the registry. Same goes for the Osiris and Torchon flatware. The crystal napkin rings, on the other hand, look like rejects from the Dash jewelry counter.
According to the registry, the date has been set for Halloween - October 31, 2011 - but gossip site Hollywood Life, who first found the registry, doubts this is legit, as it conflicts with basketball season.
© Copyright IBTimes 2023. All rights reserved.