Kim Kardashian Sex Tape: New Graphic Photos Leaked Online, Is it Her?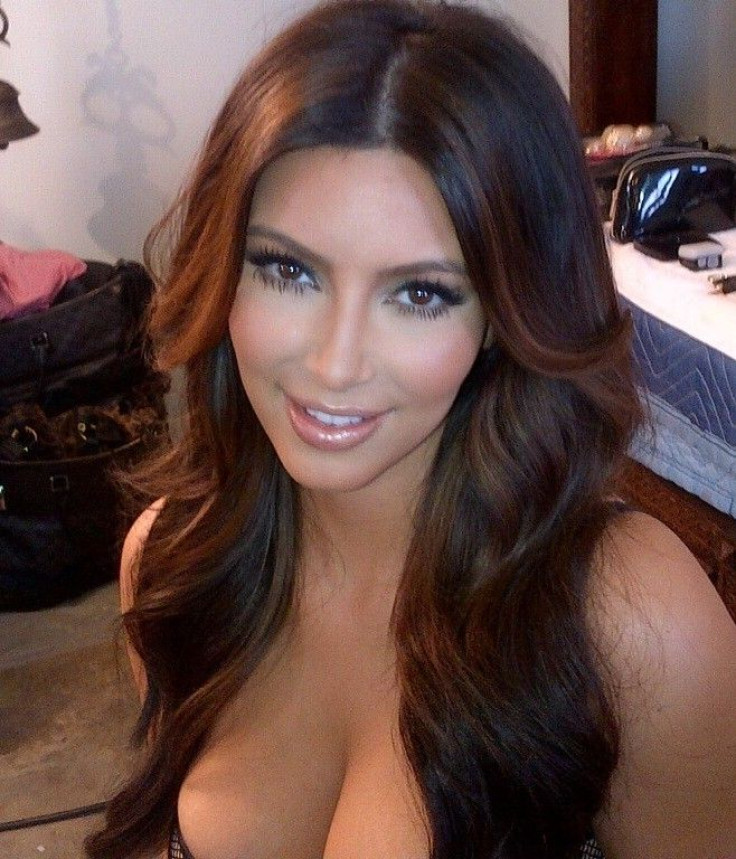 Exactly five years after her first scandal, another sex tape of Kim Kardashian has reportedly surfaced on the Internet with new leaked photos - allegedly of Kardashian - in some compromising acts. But is it really her?
MediaTakeOut.com reported on Sunday that new photos thought to be of 31-year-old Kardashian engaging in lewd sexual acts have surfaced and posted the images on its Web site. The images have also hit Twitter, with countless collages from the video online.
However, MediaTakeOut could not confirm whether or not the photos were of the real Kim Kardashian or just a look-a-like woman with an unknown male.
The latest sex tape leak of Kim Kardashian comes exactly five years after her first video with then boyfriend Ray J, which surfaced in February 2007. Vivid Entertainment obtained the rights to the home movie for $1 million and released the film that month entitled: Kim Kardashian: Superstar. The scandal prompted Kardashian to sue Vivid for releasing the video, and reportedly resulted in a deal for $5 million.
Kardashian is no stranger of scandal. On the heels of finalizing her divorce from NBA star Kris Humphries, whom she was married to for only 72 days, Kardashian most recently had to dispel rumors linking her to New York Knicks sensation, Jeremy Lin. Lin reportedly rejected a date with Kardashian on Sunday on ESPN's SportsCenter.
I'm not that type of guy, Lin told ESPN's Rachel Nicholas said of dating Kardashian.
The same Web site that posted the latest sex tape photos, MediaTakeOut, reported that Kardashian's publicist approached Lin to arrange a date for the two.
She thinks [Jeremy] is cute, and she's good friend's with [Jeremy's teammate Carmelo Anthony's wife] Lala, a friend of Kardashian's reportedly told MediaTakeOut. It's going to be a double date.
In response to a fan who asked Kardashian how she deals with rumors, Kardashian tweeted on Monday: it will always be something. & theres so many i dont have the time 2 shut them all down...& now i dont really care to either.
While mystery still surrounds her little black book and authenticity of the latest leaked sex tape, Kim Kardashian will appear on the March 2012 cover of Allure, wearing little or no makeup, and in a revealing sexy spread to talk about her life as a reality television star and her fresh start.
FOLLOW MORE IBT NEWS ON THE BELOW CHANNELS