Tom Brady Barely Interacted With Kim Kardashian, Got Cozy With Emily Ratajkowski At A-List Party: Report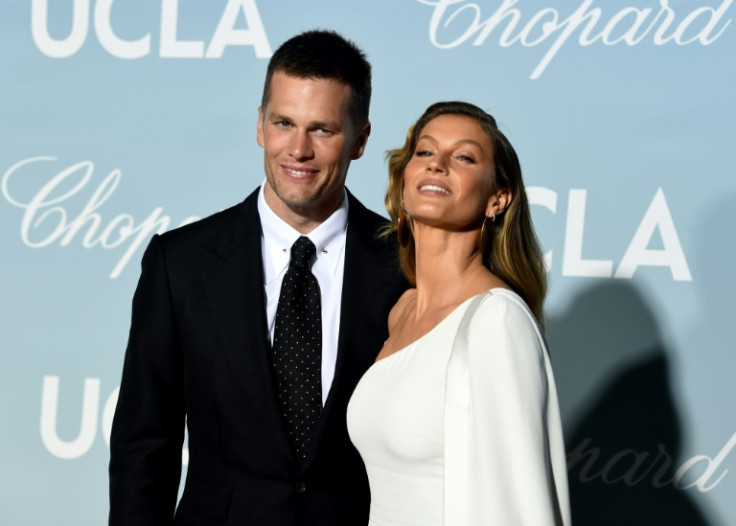 KEY POINTS
Tom Brady, Kim Kardashian and Emily Ratajkowski attended Michael Rubin's Fourth of July party
Brady and Kardashian reportedly had a brief interaction at the event
Brady allegedly spent most of the party with Ratajkowski
Tom Brady and Kim Kardashian spoke to each other at a party over the Fourth of July weekend, but there is nothing romantic going on between them, according to reports.
Months after his divorce from ex-wife Gisele Bündchen, Brady, 45, attended Michael Rubin's star-studded White Party in The Hamptons, where he was seen interacting with the Skims founder and model-actress Emily Ratajkowski, unnamed sources claimed to People and the Daily Mail.
The reports claimed that the former football player reportedly "barely" spoke with the "Kardashians" star but got cozy with Ratajkowski during the bash. International Business Times could not independently verify the information.
"[They] said hi briefly when she arrived at the party," one unnamed source told People of Brady and Kardashian.
"Kim and Tom barely even spoke at the party and barely even said hello," a second unnamed insider claimed to the outlet.
The first source claimed that later in the evening, the reality star was overheard telling her pals that she had a "crush" on the retired NFL quarterback.
However, a third unnamed source told People that there was nothing romantic going on between Kardashian and Brady.
"They are friends and have a lot of respect for each other," the third source said. "Kim is very focused on her kids and her businesses, and not in a relationship right now."
But the second source told the outlet that Brady had a "pretty good interaction" with Ratajkowski, who previously dated Kardashian's most-recent ex Pete Davidson.
"I wouldn't say it was a romance [vibe]. It was fun and everyone was dressed to impress," the source claimed. "They were definitely speaking at different times throughout the night."
An unnamed well-placed source who was present at the gathering also told the Daily Mail that Brady had minimal interaction with Kardashian at the party and instead "spent the evening" with Ratajkowski.
"I don't know why there are all these rumors about Brady and Kim Kardashian – they barely interacted at all," the source alleged. "He actually spent the evening with Emily Ratajkowski – they were together most of the night and looked very cozy. They didn't leave together but if anyone was getting close, it was them."
In May, rumors about a potential romance between Kardashian and Brady surfaced after Page Six reported that they struck a friendship while the reality star was house-hunting in his Bahamian neighborhood.
Netizens had mixed opinions about the speculation, with some supporting a potential romance between them and others claiming it would be a "major downgrade" for the athlete.
"Going from Gisele to Kim Kardashian would be like going from an iPhone to an Android. A major downgrade!" one Twitter user wrote.
But others defended Kardashian, with one pointing out, "Kim's a billionaire. [What do you mean] it's a downgrade?"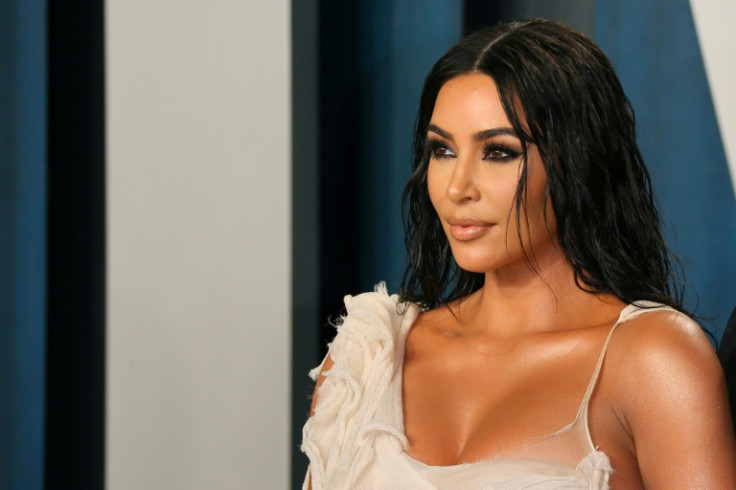 © Copyright IBTimes 2023. All rights reserved.