Kim Kardashian Wedding Crashers Followed Dress Code; Rumors of Second Wedding in NYC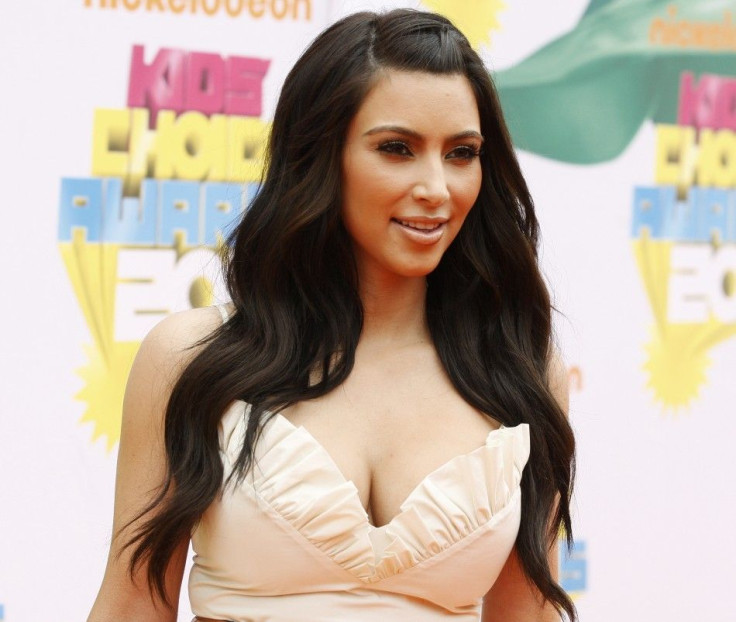 Some well-coordinated wedding crashers at Kim Kardashian and Kris Humphries' extravagant affair were not quite savvy enough to avoid detection from security.
Two local Montecito women, who have not yet been identified, reportedly cozied up to wedding staff the week leading up to the event, and were informed enough to know the black-and-white dress code and purchase wrist bands similar to those provided to invited guests.
On Saturday at about 10 p.m., one neighbor with her friend all dressed in black, with two wrist bands that were colored like ours, attempted to enter a private alleyway, and security advised them this was not an entrance, and escorted them off the property, Kardashian rep Jill Fritzo told The New York Post.
While the fake security bands were the right color, they were missing lettering on bands provided to actual guests, which may have tipped off security guards.
Those not among the 450 guests in attendance can catch a glimpse of the lavish Kardashian-Humphries nuptials during an exclusive E! special on Oct. 9 and 10. The network reportedly paid $1.5 million for the rights to film and air the wedding.

An E! rep corroborated the report of the stymied wedding crashers in a statement to the New York Post: Yes this happened. All I'm saying.
The star-studded wedding ceremony and reception were held at a private Montecito, Calif., estate on Saturday, Aug. 20. Among the celebrity guests in attendance were Ryan Seacrest, his girlfriend Julianne Hough, Lindsay Lohan, Eva Longoria, Avril Lavigne, and Venus and Serena Williams.
During the ceremony, the former Kim Kardashain wore a strapless Vera Wang gown and a jeweled headpiece. She changed into another Vera Wang gown for the reception party, and wore her hair pinned back with a diamond clasp. Noise complaints from neighbors forced them to shut down the D.J. and dancing at around midnight, but people still lingered at the reception for a couple more hours, and Kim was reportedly unfazed.
The newlyweds were spotted at LAX airport on Monday afternoon, preparing to depart for a mini-Honeymoon at an undisclosed European location. Kim will be back in Los Angeles on Sunday to present at the 2011 Video Music Awards, and the couple will head to New York City for a party on Aug. 31.
The blushing bride quashed rumors about the nature of the NYC party via Twitter on Monday: There are rumors of a 2nd wedding in NY. This is NOT true!! Our friends Jason Binn & Colin Cowie are throwing us a welcome to NY party!
This is Kim's second marriage: The middle Kardashian sister married music producer Damon Thomas in 2000 -- when she was 19. The marriage ended in divorce in 2003.
© Copyright IBTimes 2023. All rights reserved.