Kim Zolciak-Biermann's Daughter Ariana Charged With DUI, Denies Officer's Allegation: Lawyer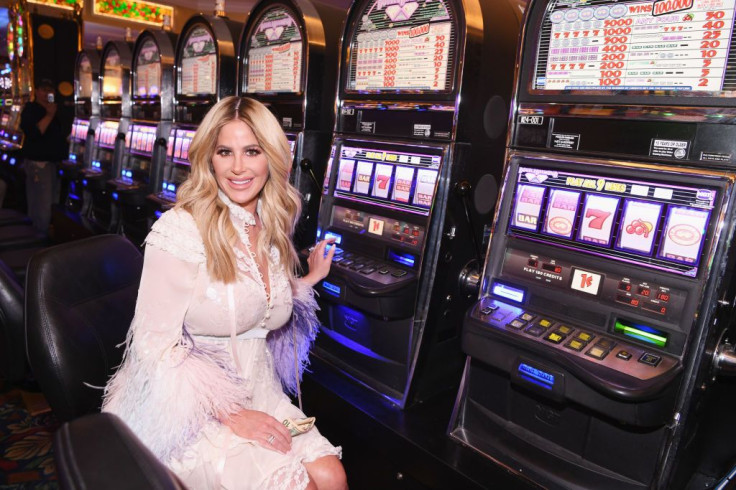 KEY POINTS
Ariana Biermann and Hudson McLeroy were arrested Saturday morning in Georgia
Ariana was charged with three misdemeanors and was upset from the minor accident
The Bravo star denied the officer's allegations and would fight the charges
Kim Zolciak-Biermann's daughter Ariana Biermann got arrested on suspicion of driving under the influence, and her lawyer released a statement to address the issue.
Ariana, 20, and her on-and-off high school boyfriend Hudson McLeroy, 20, were arrested around 1 a.m. Saturday, based on the public record obtained by People. The "Real Housewives of Atlanta" alum was charged with misdemeanor of driving under the influence, misdemeanor improper/erratic lane change and underage alcohol possession/purchase of alcohol in Forsyth County, Georgia.
She has since been released after paying the $5,120 bond.
Her boyfriend was also charged with driving under the influence, furnishing alcohol to a minor and violating the conditions of his limited driving permit.
Attorney Justin Spizman of Hawkins Spizman law firm confirmed the arrest and charges. However, he noted that Ariana denied the claim she was driving under the influence of any substance.
"Ariana was involved in a minor fender bender. When police arrived on scene, the investigating officer immediately initiated an investigation for DUI. Despite Ariana's constant invocation that she was upset and anxious from the minor accident, the officer incorrectly concluded she was impaired by alcohol," Spizman told People. "That was not the case. She wholly denies these allegations and intends to fight these charges because she is not guilty of them."
Biermann and McLeroy have been dating since they were in high school. She shared a sweet photo of them before they attended their homecoming dance in October 2018, days before she celebrated her 17th birthday.
Kim Zolciak-Biermann showed her approval to the couple by commenting on her daughter's post.
"Where does the time go?? My angel @arianabiermann is headed to Homecoming with @hudson.mcleroy. Are they not the cutest!!?! They are only a few hours apart and will both turn 17 this week!!" she wrote.
In 2020, Ariana dated Aaron Scott, and they were still going strong on March 7, 2021. At the time, she shared a snap of her and the hunky model kissing and cuddling on the beach, InTouch Weekly reported.
However, in July, she sparked rumors that she and McLeroy were back together after sharing a photo featuring a dark silhouette of them kissing.
"[G]limpse of us," she wrote with a heart emoji.
"Get the hell home! Miss you guys," Zolciak-Biermann commented. Her sister Brielle Biermann wrote "@ that man" without tagging anyone.
Aside from Brielle, 25, and Ariana, Zolciak-Biermann also shares Kroy Jagger, 10, Kash Kade, 9, and 8-year-old twins Kaia Rose and Kane Ren with her husband, Kroy Biermann. The couple married in 2011.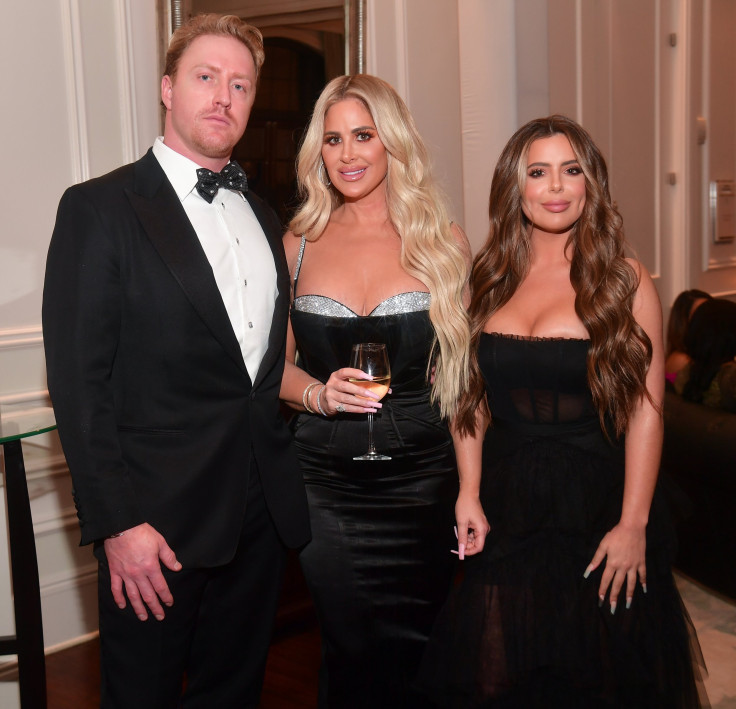 © Copyright IBTimes 2023. All rights reserved.