Kim Zolciak Pregnant With Twins: Does Husband Kroy Biermann Really Have 'Athlete Sperm'? [PHOTOS]
"Real Housewives of Atlanta" star Kim Zolciak is pregnant with twins, according to a new report from E! News. Wow! This latest news definitely had to be a surprise for the reality star and her athlete husband Kroy Biermann who are now expecting two bundles of joy during Zolciak's fifth pregnancy.
The Bravo starlet announced she was expecting another addition to her family in June, but she told the celebrity news site on Monday that her brood would be growing even more than expected. Check out her statement below:
"I'm having twins and I couldn't be more excited. I was completely shocked. I had no idea. It was a natural conception, but twins do run in the family, so I guess I shouldn't have been surprised," she told E! News. "I can't believe I am going to be a mom to six children. It's going to be very busy but it's a dream come true."
On the season finale of her Bravo show, "Don't Be Tardy," she took several at-home pregnancy tests and then confirmed that she was indeed with child. But we now know, what she really unknowingly meant was with "children."
"Pregnant, pregnant, pregnant, pregnant, pregnant, pregnant," she read the results from nearly a ozen tests to her footballer husband, 27. "Kroy, we have not one negative test."
She hugged the Atlanta Falcons player and then added, ""You did it again, lovey. … Are you excited, love muffin? It must be the athlete sperm."
Zolciak neglected to mention the gender of her babies but a month ago tweeted a photo of her growing baby bump in a gym mirror. The 35-year-old proudly held her tummy as she posed for the selfie in grey sweats and a black tank.
According to E! News, she tweeted about some intense pregnancy cravings she's been having while carrying twins. "Can we talk about the fact all I want to eat is chocolate!!!! I have always had a sweet tooth but geez!! Not 20 times a day!!!" she tweeted.
But according to a source who spoke to Us Weekly, she might not be over-indulging in her hankerings. "Kim is having a lot of anxiety about her pregnancy, she's completely changed her ways," the source said. "She's reached out to some nutritionists and other specialists about staying healthy as of recent."
Another insider added that Zolciak "loves being pregnant," and a different source said "she really wants a little girl."
The couple shares Brielle, 16, Ariana, 12, (who Biermann recently adopted) Kroy Jr., 2, and Kash 12 months.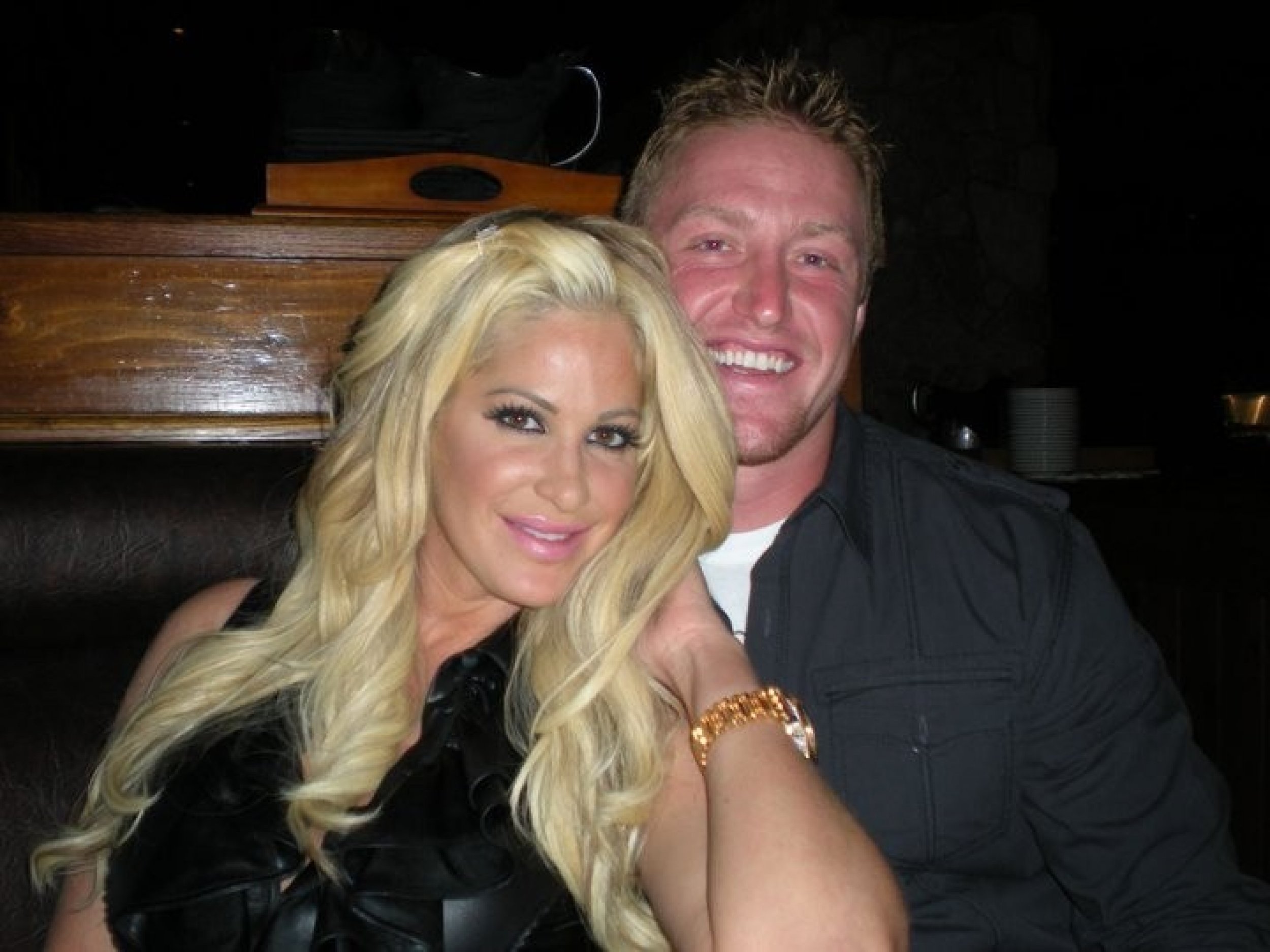 © Copyright IBTimes 2023. All rights reserved.