'Korean Virgins': French Radio Hosts Slammed For Racist Slur Against BTS, Morgan Freeman
A group of French radio station hosts is facing criticism due to racist remarks made against BTS and Morgan Freeman.
French-speaking fans of the global sensation noted the negative remarks made against BTS and Freeman in the show "RTL" hosted by Philip Caveriviere, Yves Calvi and Cyril Lignac on Monday as the trio tackled the FIFA World Cup 2022 opening ceremony on Sunday.
A fan tweeted a portion of the radio show where the condescending remarks were made against the entertainers and wrote, "What kind of disrespect is that again?! feel free to spin this video!"
A translation of the comments made by the hosts revealed that one of them referred to the South Korean K-pop band as "a group of Korean virgins."
One of the hosts also called Freeman "Nelson Mandela" with a mocking tone.
"A French radio spoke about the world cup opening ceremony and called 875 a 'group of Korean virgins' reducing [bunny emoji] amazing performance to his ethnicity and sexuality is disgusting. they need to apologize. They also made a racist joke about morgan freeman," a fan tweeted.
One BTS supporter explained that the use of "virgins" in the sentence did not pertain to sexual experience but was meant as an attack on their gender and sexuality.
"Note that virgins here is not used as virgins in the sense of they never had s3x, it's to denigrate their gender and sexuality making it racist and homophobic," the Twitter user said.
Naturally, BTS supporters called out the radio station and its hosts and demanded an apology from them.
"The bare minimum is to be respectful to people. You can criticize a piece of work, say that you don't like BTS' music, it's fine. But insult someone directly is very low...I believe a man as old as you should know what to say or what not to say," a text message sent to host, Philip Caveriviere read as shown in a tweet.
A translation of Caveriviere's reply sparked even more outrage from fans who found his statement "prejudicial" and insincere.
"I admit. As I am an old person (as you mentioned), I didn't have the chance to know BTS. This joke made by my colleague, totally unfair and coming out of nowhere made me laugh...virgin is neither a quality or a flaw...sorry, I've hurt your love for BTS," the radio host said.
BTS' Jungkook and Freeman performed in FIFA World Cup 2022 opening ceremony which sparked polarizing opinions from fans.
Some reveled in Freeman and Jungkook's performances, while others slammed the artists for obliging to perform in Qatar despite multiple human rights violations in the country, including the deaths of migrant workers who constructed the infrastructures for the event.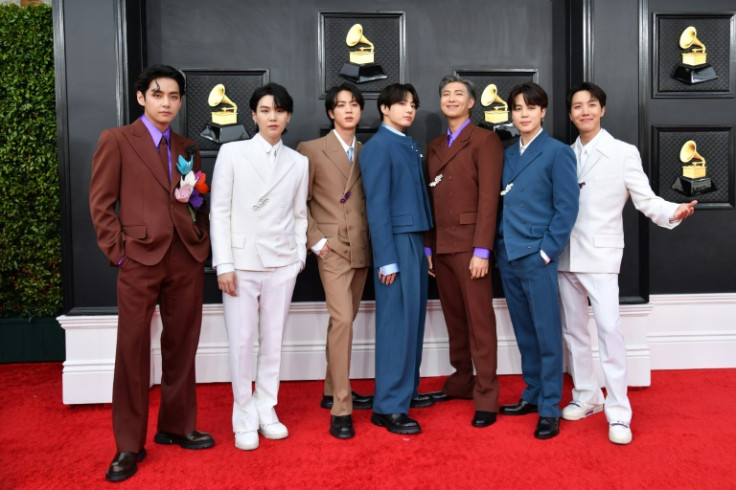 © Copyright IBTimes 2023. All rights reserved.